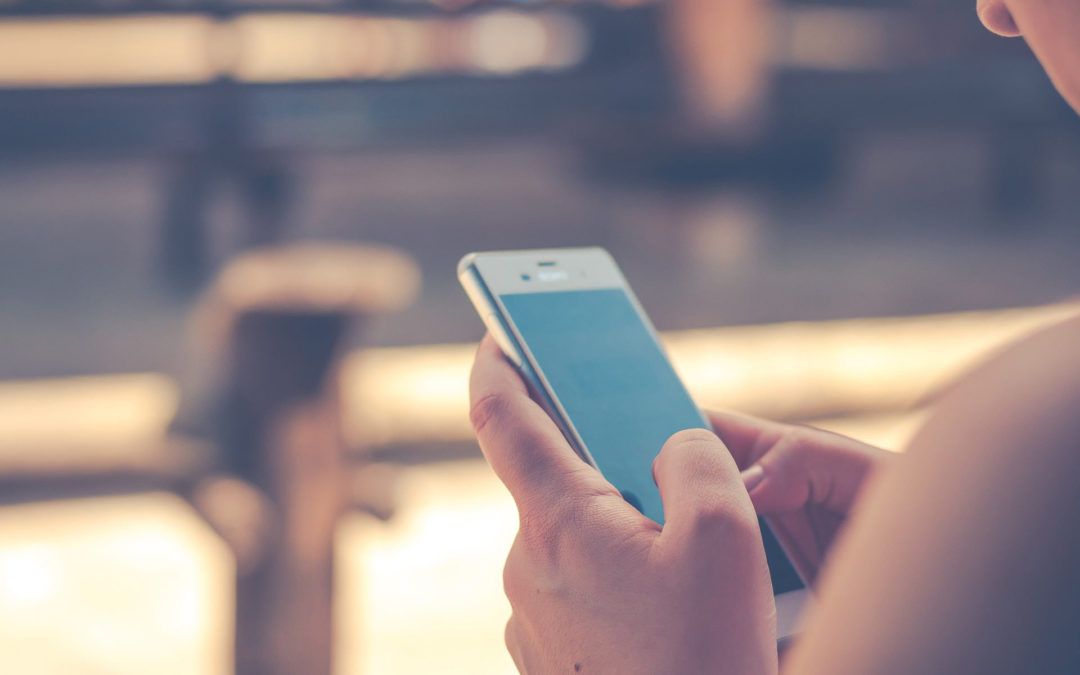 Area Code 502 Location - Kentucky
Lookup a Phone Number Now!
Area Code 502 Map and Location
Area Code 502, Kentucky Cities, Neighborhoods and Local Features
There are many places to stay in Kentucky. The state offers lots of options for accommodation options. Whether you are traveling to Louisville or Frankfort, the state is able to cater to your needs and provide you with the best lodging, accommodations and facilities.
If you want to try something different, a hotel may be a good way to stay. However, the prices in hotels are much higher compared to other lodging options in Kentucky. If you are on a budget, then the best option for you is to stay in a motel or hostel. They are much cheaper compared to hotels, especially if you consider the amenities that you get.
In order to compare the various accommodations in Kentucky, you should first visit the online hotels reviews to get an idea of the facilities available at various accommodations. For instance, there are some hotels that offer very little space to its customers. If you are looking for comfort and privacy, you can opt for a bedroom in a motel or hostel.
To book a hotel in Kentucky, you will need to check out travel agencies that offer hotels in Kentucky. Booking online with a travel agency, means that you will have access to a wider range of facilities compared to booking at a single hotel.
In case you are traveling by air, you will also need to check whether the airline provides any facility to book a rental car and hotel room. A travel agency can be a great help when you are planning a trip to the state.
To save money on your accommodations, you can consider a discounted package deal with a travel agency. These packages can be customized according to your needs and preferences. You can find a travel agency through your favorite search engine such as Google or Yahoo.
The internet is also a good source to compare accommodations in Kentucky. There are many agencies that offer great deals on hotels, car rentals and room rentals, when you book through their websites.
The internet is an excellent source to book car rentals and lodging in Kentucky. Some agencies even offer added benefits such as delivery services.
| Prefix | Usage | Primary City | Carrier |
| --- | --- | --- | --- |
| 502-201- | Landline | La Grange | Win.net Telecommunications |
| 502-202- | Wireless | Louisville | Powertel Kentucky Licenses |
| 502-203- | Wireless | Bardstown | Powertel Kentucky Licenses |
| 502-204- | Unknown | | Bellsouth Telecomm Inc DBA South Central Bell Tel |
| 502-205- | Landline | Simpsonville | Time Warner Cbl Info Sv (ky) DBA Time Warner-ky |
| 502-208- | Wireless | Louisville | Bandwidth.com Clec |
| 502-209- | Landline | Frankfort | Bellsouth Telecomm Inc DBA South Central Bell Tel |
| 502-210- | Wireless | Louisville | Powertel Kentucky Licenses |
| 502-212- | Landline | Louisville | Telcove Of Kentucky |
| 502-213- | Landline | Louisville | Telcove Of Kentucky |
| 502-214- | Landline | Louisville | Telcove Of Kentucky |
| 502-215- | Landline | Shepherdsville | Windstream Kentucky West |
| 502-216- | Wireless | Louisville | Cellco Partnership DBA Verizon Wireless |
| 502-217- | Landline | Louisville | Bellsouth Telecomm Inc DBA South Central Bell Tel |
| 502-219- | Landline | Frankfort | AT&T Local |
| 502-220- | Wireless | Shelbyville | Sprint Spectrum L.p. |
| 502-221- | Wireless | Bedford | New Cingular Wireless PCS - GA |
| 502-222- | Landline | La Grange | Bellsouth Telecomm Inc DBA South Central Bell Tel |
| 502-223- | Landline | Frankfort | Bellsouth Telecomm Inc DBA South Central Bell Tel |
| 502-224- | Wireless | Louisville | Cricket Communications |
| 502-225- | Landline | La Grange | Bellsouth Telecomm Inc DBA South Central Bell Tel |
| 502-226- | Landline | Frankfort | Bellsouth Telecomm Inc DBA South Central Bell Tel |
| 502-227- | Landline | Frankfort | Bellsouth Telecomm Inc DBA South Central Bell Tel |
| 502-228- | Landline | Louisville | Bellsouth Telecomm Inc DBA South Central Bell Tel |
| 502-229- | Wireless | Frankfort | New Cingular Wireless PCS - GA |
| 502-230- | Landline | Lebanon Jct | Level 3 Communications |
| 502-231- | Landline | Louisville | Bellsouth Telecomm Inc DBA South Central Bell Tel |
| 502-232- | Landline | Shelbyville | Powertel Kentucky Licenses |
| 502-233- | Landline | Bardstown | Level 3 Communications |
| 502-234- | Landline | Frankfort | Cricket Communications |
| 502-235- | Wireless | Louisville | Sprint Spectrum L.p. |
| 502-236- | Landline | Carrollton | Touchtone Communications DBA Alec |
| 502-237- | Landline | Frankfort | Touchtone Communications DBA Alec |
| 502-238- | Landline | Louisville | Bellsouth Telecomm Inc DBA South Central Bell Tel |
| 502-239- | Landline | Louisville | Bellsouth Telecomm Inc DBA South Central Bell Tel |
| 502-240- | Landline | Louisville | Bellsouth Telecomm Inc DBA South Central Bell Tel |
| 502-241- | Landline | Louisville | Bellsouth Telecomm Inc DBA South Central Bell Tel |
| 502-242- | Landline | Louisville | Peerless Network Of Kentucky |
| 502-243- | Landline | Louisville | Bellsouth Telecomm Inc DBA South Central Bell Tel |
| 502-244- | Landline | Louisville | Bellsouth Telecomm Inc DBA South Central Bell Tel |
| 502-245- | Landline | Louisville | Bellsouth Telecomm Inc DBA South Central Bell Tel |
| 502-247- | Landline | Louisville | Bellsouth Telecomm Inc DBA South Central Bell Tel |
| 502-249- | Wireless | Bardstown | Sprint Spectrum L.p. |
| 502-250- | Landline | Bedford | Win.net Telecommunications |
| 502-251- | Landline | Mt Washington | Level 3 Communications |
| 502-252- | Landline | Bloomfield | Bellsouth Telecomm Inc DBA South Central Bell Tel |
| 502-253- | Landline | Louisville | Bellsouth Telecomm Inc DBA South Central Bell Tel |
| 502-254- | Landline | Louisville | Bellsouth Telecomm Inc DBA South Central Bell Tel |
| 502-255- | Landline | Bedford | Bellsouth Telecomm Inc DBA South Central Bell Tel |
| 502-257- | Landline | Shelbyville | Level 3 Communications |
| 502-259- | Landline | Louisville | Bellsouth Telecomm Inc DBA South Central Bell Tel |
| 502-261- | Landline | Louisville | Bellsouth Telecomm Inc DBA South Central Bell Tel |
| 502-262- | Wireless | Louisville | New Cingular Wireless PCS - GA |
| 502-263- | Landline | Louisville | Bellsouth Telecomm Inc DBA South Central Bell Tel |
| 502-264- | Landline | Lebanon Jct | Time Warner Cbl Info Sv (ky) DBA Time Warner-ky |
| 502-265- | Landline | La Grange | Time Warner Cbl Info Sv (ky) DBA Time Warner-ky |
| 502-266- | Landline | Louisville | Bellsouth Telecomm Inc DBA South Central Bell Tel |
| 502-267- | Landline | Louisville | Bellsouth Telecomm Inc DBA South Central Bell Tel |
| 502-268- | Landline | Milton | Bellsouth Telecomm Inc DBA South Central Bell Tel |
| 502-269- | Landline | La Grange | Sprint Spectrum L.p. |
| 502-271- | Landline | Louisville | Bellsouth Telecomm Inc DBA South Central Bell Tel |
| 502-272- | Landline | Louisville | Bellsouth Telecomm Inc DBA South Central Bell Tel |
| 502-273- | Landline | Fort Knox | Alec |
| 502-274- | Landline | Milton | Win.net Telecommunications |
| 502-275- | Wireless | Bardstown | Sprint Spectrum L.p. |
| 502-276- | Landline | Louisville | Tw Telecom Of Kentucky LLC |
| 502-277- | Landline | Shepherdsville | Time Warner Cbl Info Sv (ky) DBA Time Warner-ky |
| 502-278- | Landline | Carrollton | Windstream Norlight |
| 502-279- | Landline | Louisville | Ram Technologies - Kentucky |
| 502-281- | Landline | Shepherdsville | Level 3 Communications |
| 502-286- | Wireless | New Haven | New Cingular Wireless PCS - GA |
| 502-287- | Landline | Louisville | New Cingular Wireless PCS - GA |
| 502-290- | Landline | Louisville | Time Warner Cbl Info Sv (ky) DBA Time Warner-ky |
| 502-291- | Landline | Louisville | Powertel Kentucky Licenses |
| 502-292- | Landline | Louisville | Bellsouth Telecomm Inc DBA South Central Bell Tel |
| 502-294- | Wireless | Bardstown | Powertel Kentucky Licenses |
| 502-295- | Landline | Louisville | Powertel Kentucky Licenses |
| 502-296- | Landline | Louisville | Powertel Kentucky Licenses |
| 502-297- | Landline | Louisville | Bellsouth Telecomm Inc DBA South Central Bell Tel |
| 502-298- | Landline | Louisville | Powertel Kentucky Licenses |
| 502-299- | Wireless | Louisville | Powertel Kentucky Licenses |
| 502-301- | Landline | Louisville | AT&T Local |
| 502-302- | Wireless | Louisville | Metro PCS |
| 502-303- | Wireless | Louisville | Powertel Kentucky Licenses |
| 502-310- | Wireless | La Grange | Sprint Spectrum L.p. |
| 502-313- | Landline | Louisville | Teleport Communications America |
| 502-314- | Wireless | Louisville | Sprint Spectrum L.p. |
| 502-315- | Landline | Louisville | Telcove Of Kentucky |
| 502-316- | Wireless | Georgetown | New Cingular Wireless PCS - GA |
| 502-317- | Landline | Shelbyville | Touchtone Communications DBA Alec |
| 502-318- | Landline | Louisville | AT&T Local |
| 502-319- | Landline | Frankfort | Powertel Kentucky Licenses |
| 502-320- | Wireless | Frankfort | Sprint Spectrum L.p. |
| 502-321- | Wireless | Shelbyville | New Cingular Wireless PCS - GA |
| 502-322- | Landline | Louisville | AT&T Local |
| 502-324- | Landline | West Point | Time Warner Cbl Info Sv (ky) DBA Time Warner-ky |
| 502-325- | Landline | Sadieville | Sbc Internet Services |
| 502-326- | Landline | Louisville | Bellsouth Telecomm Inc DBA South Central Bell Tel |
| 502-327- | Landline | Louisville | Bellsouth Telecomm Inc DBA South Central Bell Tel |
| 502-328- | Landline | Carrollton | Win.net Telecommunications |
| 502-329- | Landline | Louisville | Bellsouth Telecomm Inc DBA South Central Bell Tel |
| 502-330- | Wireless | Frankfort | New Cingular Wireless PCS - GA |
| 502-331- | Landline | Bardstown | Bellsouth Telecomm Inc DBA South Central Bell Tel |
| 502-332- | Landline | Louisville | American Messaging (am) |
| 502-333- | Landline | Louisville | Bellsouth Telecomm Inc DBA South Central Bell Tel |
| 502-334- | Landline | Lawrenceburg | Touchtone Communications DBA Alec |
| 502-335- | Landline | Fort Knox | Windstream Norlight |
| 502-336- | Landline | Louisville | American Messaging (am) |
| 502-337- | Landline | Bardstown | Nuvox Communications |
| 502-338- | Wireless | Louisville | New Cingular Wireless PCS - GA |
| 502-339- | Landline | Louisville | Bellsouth Telecomm Inc DBA South Central Bell Tel |
| 502-342- | Landline | Louisville | American Messaging (am) |
| 502-343- | Landline | Lawrenceburg | Kentucky Rsa 4 Cellular General Partnership |
| 502-344- | Landline | Louisville | American Messaging (am) |
| 502-345- | Landline | Louisville | Powertel Kentucky Licenses |
| 502-346- | Landline | Louisville | American Messaging (am) |
| 502-347- | Landline | Carrollton | Bellsouth Telecomm Inc DBA South Central Bell Tel |
| 502-348- | Landline | Bardstown | Bellsouth Telecomm Inc DBA South Central Bell Tel |
| 502-349- | Landline | Bardstown | Bellsouth Telecomm Inc DBA South Central Bell Tel |
| 502-350- | Landline | Bardstown | Bellsouth Telecomm Inc DBA South Central Bell Tel |
| 502-352- | Landline | Frankfort | Electric & Water Plant Board Of City Of Frankfort |
| 502-353- | Landline | Lawrenceburg | Time Warner Cbl Info Sv (ky) DBA Time Warner-ky |
| 502-354- | Landline | Taylorsville | Time Warner Cbl Info Sv (ky) DBA Time Warner-ky |
| 502-355- | Landline | Lebanon Jct | Windstream Norlight |
| 502-356- | Wireless | Louisville | Cricket Communications |
| 502-357- | Landline | Louisville | Telcove Of Kentucky |
| 502-359- | Landline | Louisville | Bellsouth Telecomm Inc DBA South Central Bell Tel |
| 502-361- | Landline | Louisville | Bellsouth Telecomm Inc DBA South Central Bell Tel |
| 502-363- | Landline | Louisville | Bellsouth Telecomm Inc DBA South Central Bell Tel |
| 502-364- | Landline | Louisville | Bellsouth Telecomm Inc DBA South Central Bell Tel |
| 502-365- | Wireless | Louisville | Cricket Communications |
| 502-366- | Landline | Louisville | Bellsouth Telecomm Inc DBA South Central Bell Tel |
| 502-367- | Landline | Louisville | Bellsouth Telecomm Inc DBA South Central Bell Tel |
| 502-368- | Landline | Louisville | Bellsouth Telecomm Inc DBA South Central Bell Tel |
| 502-369- | Landline | Bagdad | Level 3 Communications |
| 502-370- | Landline | Georgetown | AT&T Local |
| 502-371- | Landline | Louisville | Tw Telecom Of Kentucky LLC |
| 502-372- | Landline | Louisville | American Messaging (am) |
| 502-374- | Landline | Louisville | Bellsouth Telecomm Inc DBA South Central Bell Tel |
| 502-375- | Landline | Louisville | Bellsouth Telecomm Inc DBA South Central Bell Tel |
| 502-376- | Wireless | Louisville | Sprint Spectrum L.p. |
| 502-377- | Landline | Louisville | Cellco Partnership DBA Verizon Wireless |
| 502-378- | Landline | Fort Knox | Time Warner Cbl Info Sv (ky) DBA Time Warner-ky |
| 502-379- | Landline | Louisville | Level 3 Communications |
| 502-380- | Landline | Louisville | Bellsouth Telecomm Inc DBA South Central Bell Tel |
| 502-381- | Wireless | Louisville | Cellco Partnership DBA Verizon Wireless |
| 502-382- | Landline | Frankfort | Cellco Partnership DBA Verizon Wireless |
| 502-383- | Landline | Chaplin | Level 3 Communications |
| 502-384- | Landline | Louisville | Time Warner Cbl Info Sv (ky) DBA Time Warner-ky |
| 502-385- | Landline | Frankfort | Level 3 Communications |
| 502-386- | Wireless | Louisville | Sprint Spectrum L.p. |
| 502-387- | Wireless | Louisville | Sprint Spectrum L.p. |
| 502-389- | Wireless | Louisville | Cellco Partnership DBA Verizon Wireless |
| 502-391- | Landline | Lawrenceburg | Windstream Norlight |
| 502-392- | Landline | Louisville | Usa Mobility Wireless |
| 502-393- | Landline | Owenton | Windstream Norlight |
| 502-394- | Landline | Louisville | Bellsouth Telecomm Inc DBA South Central Bell Tel |
| 502-395- | Landline | Frankfort | Cellco Partnership DBA Verizon Wireless |
| 502-396- | Landline | Louisville | Cellco Partnership DBA Verizon Wireless |
| 502-397- | Landline | Louisville | Usa Mobility Wireless |
| 502-400- | Landline | Louisville | Windstream Norlight |
| 502-403- | Landline | Louisville | New Cingular Wireless PCS - GA |
| 502-405- | Landline | Simpsonville | Nuvox Communications |
| 502-407- | Wireless | Louisville | Powertel Kentucky Licenses |
| 502-408- | Wireless | Louisville | Cricket Communications |
| 502-409- | Wireless | Louisville | New Cingular Wireless PCS - GA |
| 502-410- | Landline | Louisville | Level 3 Communications |
| 502-412- | Landline | Louisville | Bellsouth Telecomm Inc DBA South Central Bell Tel |
| 502-413- | Landline | Louisville | Aero Communications, Inc |
| 502-414- | Landline | Carrollton | Level 3 Communications |
| 502-415- | Wireless | Louisville | New Cingular Wireless PCS - GA |
| 502-416- | Wireless | Louisville | Cricket Communications |
| 502-417- | Wireless | Louisville | Sprint Spectrum L.p. |
| 502-418- | Wireless | Louisville | Sprint Spectrum L.p. |
| 502-419- | Wireless | Louisville | Sprint Spectrum L.p. |
| 502-420- | Landline | Louisville | Bellsouth Telecomm Inc DBA South Central Bell Tel |
| 502-421- | Landline | Louisville | American Messaging (am) |
| 502-422- | Wireless | Taylorsville | Powertel Kentucky Licenses |
| 502-423- | Landline | Louisville | Bellsouth Telecomm Inc DBA South Central Bell Tel |
| 502-424- | Landline | Louisville | New Cingular Wireless PCS - GA |
| 502-425- | Landline | Louisville | Bellsouth Telecomm Inc DBA South Central Bell Tel |
| 502-426- | Landline | Louisville | Bellsouth Telecomm Inc DBA South Central Bell Tel |
| 502-427- | Landline | Georgetown | Touchtone Communications DBA Alec |
| 502-428- | Landline | Louisville | Sprint Spectrum L.p. |
| 502-429- | Landline | Louisville | Bellsouth Telecomm Inc DBA South Central Bell Tel |
| 502-430- | Wireless | West Point | New Cingular Wireless PCS - GA |
| 502-432- | Wireless | Louisville | New Cingular Wireless PCS - GA |
| 502-433- | Landline | Sanders | Win.net Telecommunications |
| 502-435- | Wireless | Louisville | Sprint Spectrum L.p. |
| 502-436- | Landline | Louisville | Mcc Telephony Of The South |
| 502-437- | Landline | Shelbyville | Time Warner Cbl Info Sv (ky) DBA Time Warner-ky |
| 502-438- | Landline | Louisville | Bellsouth Telecomm Inc DBA South Central Bell Tel |
| 502-439- | Wireless | Louisville | New Cingular Wireless PCS - GA |
| 502-440- | Landline | La Grange | Us Lec Of Tennessee Inc. |
| 502-441- | Landline | Bloomfield | Windstream Norlight |
| 502-442- | Wireless | Louisville | Sprint Spectrum L.p. |
| 502-445- | Wireless | Louisville | New Cingular Wireless PCS - GA |
| 502-446- | Landline | Louisville | Bellsouth Telecomm Inc DBA South Central Bell Tel |
| 502-447- | Landline | Louisville | Bellsouth Telecomm Inc DBA South Central Bell Tel |
| 502-448- | Landline | Louisville | Bellsouth Telecomm Inc DBA South Central Bell Tel |
| 502-449- | Landline | Louisville | Bellsouth Telecomm Inc DBA South Central Bell Tel |
| 502-451- | Landline | Louisville | Bellsouth Telecomm Inc DBA South Central Bell Tel |
| 502-452- | Landline | Louisville | Bellsouth Telecomm Inc DBA South Central Bell Tel |
| 502-453- | Landline | Campbellsburg | Touchtone Communications DBA Alec |
| 502-454- | Landline | Louisville | Bellsouth Telecomm Inc DBA South Central Bell Tel |
| 502-455- | Landline | Louisville | Usa Mobility Wireless |
| 502-456- | Landline | Louisville | Bellsouth Telecomm Inc DBA South Central Bell Tel |
| 502-457- | Landline | Louisville | Sprint Spectrum L.p. |
| 502-458- | Landline | Louisville | Bellsouth Telecomm Inc DBA South Central Bell Tel |
| 502-459- | Landline | Louisville | Bellsouth Telecomm Inc DBA South Central Bell Tel |
| 502-460- | Landline | New Haven | New Cingular Wireless PCS - GA |
| 502-461- | Landline | Cropper | Bellsouth Telecomm Inc DBA South Central Bell Tel |
| 502-462- | Landline | Owenton | Touchtone Communications DBA Alec |
| 502-463- | Landline | Owenton | Bellsouth Telecomm Inc DBA South Central Bell Tel |
| 502-464- | Wireless | Louisville | Usa Mobility Wireless |
| 502-465- | Landline | Campbellsburg | Time Warner Cbl Info Sv (ky) DBA Time Warner-ky |
| 502-466- | Landline | Carrollton | Time Warner Cbl Info Sv (ky) DBA Time Warner-ky |
| 502-467- | Landline | Milton | Time Warner Cbl Info Sv (ky) DBA Time Warner-ky |
| 502-468- | Wireless | Louisville | New Cingular Wireless PCS - GA |
| 502-469- | Landline | Taylorsville | Touchtone Communications DBA Alec |
| 502-470- | Landline | Louisville | Tw Telecom Of Kentucky LLC |
| 502-471- | Wireless | Louisville | Sprint Spectrum L.p. |
| 502-472- | Wireless | Louisville | Sprint Spectrum L.p. |
| 502-473- | Landline | Louisville | Bellsouth Telecomm Inc DBA South Central Bell Tel |
| 502-474- | Landline | Campbellsburg | Windstream Norlight |
| 502-475- | Wireless | Louisville | Cellco Partnership DBA Verizon Wireless |
| 502-476- | Landline | Louisville | Teleport Communications America |
| 502-477- | Landline | Taylorsville | Bellsouth Telecomm Inc DBA South Central Bell Tel |
| 502-478- | Landline | Louisville | Usa Mobility Wireless |
| 502-479- | Landline | Louisville | Bellsouth Telecomm Inc DBA South Central Bell Tel |
| 502-480- | Wireless | Carrollton | Sprint Spectrum L.p. |
| 502-481- | Landline | Bagdad | Win.net Telecommunications |
| 502-482- | Wireless | Owenton | Sprint Spectrum L.p. |
| 502-483- | Landline | Eminence | Touchtone Communications DBA Alec |
| 502-484- | Landline | Owenton | Bellsouth Telecomm Inc DBA South Central Bell Tel |
| 502-485- | Landline | Louisville | Bellsouth Telecomm Inc DBA South Central Bell Tel |
| 502-486- | Landline | Owenton | Win.net Telecommunications |
| 502-487- | Landline | Shelbyville | New Cingular Wireless PCS - GA |
| 502-488- | Wireless | Lebanon Jct | New Cingular Wireless PCS - GA |
| 502-489- | Landline | Louisville | Bellsouth Telecomm Inc DBA South Central Bell Tel |
| 502-491- | Landline | Louisville | Bellsouth Telecomm Inc DBA South Central Bell Tel |
| 502-492- | Wireless | Shepherdsville | New Cingular Wireless PCS - GA |
| 502-493- | Landline | Louisville | Bellsouth Telecomm Inc DBA South Central Bell Tel |
| 502-494- | Wireless | Louisville | New Cingular Wireless PCS - GA |
| 502-495- | Landline | Louisville | Bellsouth Telecomm Inc DBA South Central Bell Tel |
| 502-496- | Landline | Bagdad | Sbc Internet Services |
| 502-498- | Landline | Louisville | Level 3 Communications |
| 502-499- | Landline | Louisville | Bellsouth Telecomm Inc DBA South Central Bell Tel |
| 502-500- | Wireless | Louisville | Sprint Spectrum L.p. |
| 502-504- | Wireless | Shepherdsville | New Cingular Wireless PCS - GA |
| 502-507- | Landline | Bardstown | New Cingular Wireless PCS - GA |
| 502-508- | Landline | Louisville | AT&T Local |
| 502-509- | Landline | Louisville | Neutral Tandem-kentucky |
| 502-510- | Landline | Bardstown | Powertel Kentucky Licenses |
| 502-512- | Landline | Taylorsville | Level 3 Communications |
| 502-513- | Landline | Shelbyville | Us Lec Of Tennessee Inc. |
| 502-514- | Landline | Owenton | Level 3 Communications |
| 502-515- | Landline | Louisville | Telcove Of Kentucky |
| 502-517- | Landline | Lawrenceburg | Level 3 Communications |
| 502-518- | Landline | Eminence | Windstream Norlight |
| 502-519- | Landline | Carrollton | Level 3 Communications |
| 502-522- | Landline | Louisville | Bellsouth Telecomm Inc DBA South Central Bell Tel |
| 502-523- | Wireless | Louisville | Cellco Partnership DBA Verizon Wireless |
| 502-525- | Wireless | Carrollton | Cellco Partnership DBA Verizon Wireless |
| 502-526- | Landline | Louisville | Network Telephone Corporation |
| 502-528- | Wireless | Louisville | Cellco Partnership DBA Verizon Wireless |
| 502-529- | Wireless | Shelbyville | Sprint Spectrum L.p. |
| 502-530- | Wireless | La Grange | Sprint Spectrum L.p. |
| 502-531- | Landline | Shepherdsville | Time Warner Cbl Info Sv (ky) DBA Time Warner-ky |
| 502-532- | Landline | Campbellsburg | Bellsouth Telecomm Inc DBA South Central Bell Tel |
| 502-533- | Landline | Louisville | Powertel Kentucky Licenses |
| 502-534- | Landline | Campbellsburg | Win.net Telecommunications |
| 502-535- | Landline | Stamping Ground | Bellsouth Telecomm Inc DBA South Central Bell Tel |
| 502-536- | Wireless | Louisville | Cellco Partnership DBA Verizon Wireless |
| 502-538- | Landline | Mount Washington | Windstream Kentucky West |
| 502-540- | Landline | Louisville | Bellsouth Telecomm Inc DBA South Central Bell Tel |
| 502-541- | Wireless | Louisville | New Cingular Wireless PCS - GA |
| 502-542- | Wireless | Georgetown | Cellco Partnership DBA Verizon Wireless |
| 502-543- | Landline | Shepherdsville | Windstream Kentucky West |
| 502-544- | Wireless | Louisville | New Cingular Wireless PCS - GA |
| 502-545- | Landline | Frankfort | New Cingular Wireless PCS - GA |
| 502-547- | Landline | New Liberty | AT&T Local |
| 502-548- | Wireless | Louisville | Cellco Partnership DBA Verizon Wireless |
| 502-549- | Landline | New Haven | Bellsouth Telecomm Inc DBA South Central Bell Tel |
| 502-550- | Wireless | Louisville | New Cingular Wireless PCS - GA |
| 502-551- | Wireless | Louisville | New Cingular Wireless PCS - GA |
| 502-552- | Landline | Louisville | Cellco Partnership DBA Verizon Wireless |
| 502-553- | Wireless | Louisville | New Cingular Wireless PCS - GA |
| 502-554- | Landline | Louisville | Mcimetro Access Transmission Services LLC |
| 502-558- | Landline | Louisville | Cellco Partnership DBA Verizon Wireless |
| 502-559- | Landline | Louisville | Bellsouth Telecomm Inc DBA South Central Bell Tel |
| 502-560- | Landline | Louisville | Bellsouth Telecomm Inc DBA South Central Bell Tel |
| 502-561- | Landline | Louisville | Bellsouth Telecomm Inc DBA South Central Bell Tel |
| 502-562- | Landline | Louisville | Bellsouth Telecomm Inc DBA South Central Bell Tel |
| 502-563- | Landline | Owenton | AT&T Local |
| 502-564- | Landline | Frankfort | Bellsouth Telecomm Inc DBA South Central Bell Tel |
| 502-565- | Landline | La Grange | Us Lec Of Tennessee Inc. |
| 502-566- | Landline | Louisville | Bellsouth Telecomm Inc DBA South Central Bell Tel |
| 502-567- | Landline | Louisville | Win.net Telecommunications |
| 502-568- | Landline | Louisville | Bellsouth Telecomm Inc DBA South Central Bell Tel |
| 502-569- | Landline | Louisville | Bellsouth Telecomm Inc DBA South Central Bell Tel |
| 502-570- | Landline | Georgetown | Bellsouth Telecomm Inc DBA South Central Bell Tel |
| 502-571- | Landline | Louisville | Bellsouth Telecomm Inc DBA South Central Bell Tel |
| 502-572- | Landline | Louisville | Bellsouth Telecomm Inc DBA South Central Bell Tel |
| 502-573- | Landline | Frankfort | Bellsouth Telecomm Inc DBA South Central Bell Tel |
| 502-574- | Landline | Louisville | Bellsouth Telecomm Inc DBA South Central Bell Tel |
| 502-580- | Landline | Louisville | Telcove Of Kentucky |
| 502-581- | Landline | Louisville | Bellsouth Telecomm Inc DBA South Central Bell Tel |
| 502-582- | Landline | Louisville | Bellsouth Telecomm Inc DBA South Central Bell Tel |
| 502-583- | Landline | Louisville | Bellsouth Telecomm Inc DBA South Central Bell Tel |
| 502-584- | Landline | Louisville | Bellsouth Telecomm Inc DBA South Central Bell Tel |
| 502-585- | Landline | Louisville | Bellsouth Telecomm Inc DBA South Central Bell Tel |
| 502-587- | Landline | Louisville | Bellsouth Telecomm Inc DBA South Central Bell Tel |
| 502-588- | Landline | Louisville | Bellsouth Telecomm Inc DBA South Central Bell Tel |
| 502-589- | Landline | Louisville | Bellsouth Telecomm Inc DBA South Central Bell Tel |
| 502-592- | Wireless | Louisville | New Cingular Wireless PCS - GA |
| 502-593- | Wireless | Louisville | New Cingular Wireless PCS - GA |
| 502-594- | Wireless | Louisville | New Cingular Wireless PCS - GA |
| 502-595- | Landline | Louisville | Bellsouth Telecomm Inc DBA South Central Bell Tel |
| 502-596- | Landline | Louisville | Bellsouth Telecomm Inc DBA South Central Bell Tel |
| 502-597- | Landline | Frankfort | Bellsouth Telecomm Inc DBA South Central Bell Tel |
| 502-598- | Wireless | Lawrenceburg | Sprint Spectrum L.p. |
| 502-599- | Wireless | Louisville | New Cingular Wireless PCS - GA |
| 502-600- | Landline | Lawrenceburg | Powertel Kentucky Licenses |
| 502-602- | Landline | La Grange | Time Warner Cbl Info Sv (ky) DBA Time Warner-ky |
| 502-603- | Landline | Georgetown | Level 3 Communications |
| 502-604- | Landline | Lawrenceburg | New Cingular Wireless PCS - GA |
| 502-605- | Landline | Frankfort | Windstream Norlight |
| 502-607- | Landline | Frankfort | Bellsouth Telecomm Inc DBA South Central Bell Tel |
| 502-608- | Wireless | Louisville | Sprint Spectrum L.p. |
| 502-609- | Wireless | Louisville | New Cingular Wireless PCS - GA |
| 502-610- | Wireless | Finchville | New Cingular Wireless PCS - GA |
| 502-612- | Wireless | Louisville | Cellco Partnership DBA Verizon Wireless |
| 502-613- | Landline | Fort Knox | Bellsouth Telecomm Inc DBA South Central Bell Tel |
| 502-614- | Landline | Louisville | Us Lec Of Tennessee Inc. |
| 502-615- | Wireless | Louisville | Sprint Spectrum L.p. |
| 502-617- | Landline | Chaplin | Sbc Internet Services |
| 502-618- | Wireless | Louisville | Sprint Spectrum L.p. |
| 502-619- | Wireless | Louisville | New Cingular Wireless PCS - GA |
| 502-620- | Landline | Louisville | Usa Mobility Wireless |
| 502-621- | Landline | Louisville | American Messaging (am) |
| 502-622- | Landline | Fort Knox | Nuvox Communications |
| 502-623- | Landline | Lawrenceburg | Win.net Telecommunications |
| 502-624- | Landline | Fort Knox | Bellsouth Telecomm Inc DBA South Central Bell Tel |
| 502-625- | Landline | Louisville | Bellsouth Telecomm Inc DBA South Central Bell Tel |
| 502-626- | Landline | Fort Knox | Bellsouth Telecomm Inc DBA South Central Bell Tel |
| 502-627- | Landline | Louisville | Bellsouth Telecomm Inc DBA South Central Bell Tel |
| 502-629- | Landline | Louisville | Bellsouth Telecomm Inc DBA South Central Bell Tel |
| 502-631- | Wireless | Louisville | Cellco Partnership DBA Verizon Wireless |
| 502-632- | Landline | Louisville | Bellsouth Telecomm Inc DBA South Central Bell Tel |
| 502-633- | Landline | Shelbyville | Bellsouth Telecomm Inc DBA South Central Bell Tel |
| 502-634- | Landline | Louisville | Bellsouth Telecomm Inc DBA South Central Bell Tel |
| 502-635- | Landline | Louisville | Bellsouth Telecomm Inc DBA South Central Bell Tel |
| 502-636- | Landline | Louisville | Bellsouth Telecomm Inc DBA South Central Bell Tel |
| 502-637- | Landline | Louisville | Bellsouth Telecomm Inc DBA South Central Bell Tel |
| 502-638- | Landline | Louisville | Bellsouth Telecomm Inc DBA South Central Bell Tel |
| 502-639- | Wireless | Louisville | Sprint Spectrum L.p. |
| 502-640- | Landline | Louisville | Cellco Partnership DBA Verizon Wireless |
| 502-641- | Wireless | Louisville | New Cingular Wireless PCS - GA |
| 502-643- | Wireless | Louisville | Sprint Spectrum L.p. |
| 502-644- | Landline | Louisville | Powertel Kentucky Licenses |
| 502-645- | Wireless | Louisville | Cellco Partnership DBA Verizon Wireless |
| 502-646- | Landline | Shelbyville | Win.net Telecommunications |
| 502-647- | Landline | Shelbyville | Bellsouth Telecomm Inc DBA South Central Bell Tel |
| 502-648- | Landline | Louisville | Cellco Partnership DBA Verizon Wireless |
| 502-649- | Landline | Louisville | Cellco Partnership DBA Verizon Wireless |
| 502-650- | Wireless | Louisville | Cricket Communications |
| 502-652- | Landline | Taylorsville | Windstream Norlight |
| 502-653- | Landline | Louisville | Sbc Internet Services |
| 502-654- | Wireless | Louisville | Sprint Spectrum L.p. |
| 502-655- | Wireless | Shelbyville | Cellco Partnership DBA Verizon Wireless |
| 502-657- | Landline | Louisville | Nuvox Communications |
| 502-660- | Landline | Louisville | American Messaging (am) |
| 502-661- | Landline | Frankfort | Level 3 Communications |
| 502-662- | Landline | Carrollton | Time Warner Cbl Info Sv (ky) DBA Time Warner-ky |
| 502-663- | Landline | Bedford | Time Warner Cbl Info Sv (ky) DBA Time Warner-ky |
| 502-664- | Wireless | Louisville | Sprint Spectrum L.p. |
| 502-666- | Landline | Louisville | Bellsouth Telecomm Inc DBA South Central Bell Tel |
| 502-667- | Landline | Sulphur | Cellco Partnership DBA Verizon Wireless |
| 502-669- | Landline | Owenton | Level 3 Communications |
| 502-671- | Landline | Louisville | Bellsouth Telecomm Inc DBA South Central Bell Tel |
| 502-672- | Landline | Louisville | Usa Mobility Wireless |
| 502-673- | Landline | Chaplin | Bellsouth Telecomm Inc DBA South Central Bell Tel |
| 502-675- | Landline | Louisville | Usa Mobility Wireless |
| 502-679- | Landline | Louisville | Data Express |
| 502-680- | Landline | Lawrenceburg | Sprint Spectrum L.p. |
| 502-681- | Landline | Louisville | Bellsouth Telecomm Inc DBA South Central Bell Tel |
| 502-682- | Landline | Louisville | Cellco Partnership DBA Verizon Wireless |
| 502-684- | Landline | Fort Knox | Sbc Internet Services |
| 502-686- | Wireless | Carrollton | New Cingular Wireless PCS - GA |
| 502-688- | Landline | Bagdad | Windstream Norlight |
| 502-689- | Wireless | Louisville | Cellco Partnership DBA Verizon Wireless |
| 502-690- | Wireless | Louisville | Cricket Communications |
| 502-693- | Landline | Louisville | Cellco Partnership DBA Verizon Wireless |
| 502-694- | Wireless | Louisville | Bandwidth.com Clec |
| 502-695- | Landline | Frankfort | Bellsouth Telecomm Inc DBA South Central Bell Tel |
| 502-696- | Landline | Frankfort | Bellsouth Telecomm Inc DBA South Central Bell Tel |
| 502-706- | Wireless | Sulphur | New Cingular Wireless PCS - GA |
| 502-707- | Landline | Bardstown | Windstream Norlight |
| 502-708- | Wireless | Louisville | Cricket Communications |
| 502-709- | Wireless | Louisville | Cellco Partnership DBA Verizon Wireless |
| 502-710- | Landline | Louisville | Teleport Communications America |
| 502-712- | Wireless | Louisville | Cricket Communications |
| 502-713- | Landline | Louisville | Ymax Communications Corp. |
| 502-714- | Wireless | Louisville | Cricket Communications |
| 502-715- | Landline | Louisville | Cincinnati Bell Any Distance Inc. |
| 502-716- | Wireless | Louisville | Cricket Communications |
| 502-717- | Wireless | West Point | Sprint Spectrum L.p. |
| 502-718- | Wireless | Louisville | New Cingular Wireless PCS - GA |
| 502-719- | Landline | Louisville | Tw Telecom Of Kentucky LLC |
| 502-720- | Landline | Simpsonville | Win.net Telecommunications |
| 502-721- | Landline | Louisville | Bellsouth Telecomm Inc DBA South Central Bell Tel |
| 502-722- | Landline | Simpsonville | Bellsouth Telecomm Inc DBA South Central Bell Tel |
| 502-724- | Wireless | Louisville | New Cingular Wireless PCS - GA |
| 502-727- | Wireless | Louisville | Cellco Partnership DBA Verizon Wireless |
| 502-730- | Landline | Mount Eden | Win.net Telecommunications |
| 502-732- | Landline | Carrollton | Bellsouth Telecomm Inc DBA South Central Bell Tel |
| 502-733- | Landline | Carrollton | Win.net Telecommunications |
| 502-736- | Landline | Louisville | Nuvox Communications |
| 502-738- | Landline | Mount Eden | Bellsouth Telecomm Inc DBA South Central Bell Tel |
| 502-741- | Wireless | Louisville | Cellco Partnership DBA Verizon Wireless |
| 502-742- | Landline | Louisville | Time Warner Cbl Info Sv (ky) DBA Time Warner-ky |
| 502-743- | Landline | Sulphur | Bellsouth Telecomm Inc DBA South Central Bell Tel |
| 502-744- | Wireless | Louisville | New Cingular Wireless PCS - GA |
| 502-745- | Landline | Sulphur | Win.net Telecommunications |
| 502-746- | Landline | Bagdad | Win.net Telecommunications |
| 502-747- | Landline | Bagdad | Bellsouth Telecomm Inc DBA South Central Bell Tel |
| 502-749- | Landline | Louisville | Time Warner Cbl Info Sv (ky) DBA Time Warner-ky |
| 502-750- | Wireless | Louisville | New Cingular Wireless PCS - GA |
| 502-751- | Wireless | Louisville | New Cingular Wireless PCS - GA |
| 502-752- | Landline | Louisville | Usa Mobility Wireless |
| 502-753- | Landline | Louisville | Us Lec Of Tennessee Inc. |
| 502-758- | Wireless | La Grange | New Cingular Wireless PCS - GA |
| 502-759- | Wireless | Louisville | Powertel Kentucky Licenses |
| 502-762- | Landline | Louisville | Bellsouth Telecomm Inc DBA South Central Bell Tel |
| 502-767- | Wireless | Louisville | Sprint Spectrum L.p. |
| 502-771- | Landline | Bloomfield | Level 3 Communications |
| 502-772- | Landline | Louisville | Bellsouth Telecomm Inc DBA South Central Bell Tel |
| 502-773- | Wireless | Louisville | Sprint Spectrum L.p. |
| 502-774- | Landline | Louisville | Bellsouth Telecomm Inc DBA South Central Bell Tel |
| 502-775- | Landline | Louisville | Bellsouth Telecomm Inc DBA South Central Bell Tel |
| 502-776- | Landline | Louisville | Bellsouth Telecomm Inc DBA South Central Bell Tel |
| 502-777- | Landline | Louisville | New Cingular Wireless PCS - GA |
| 502-778- | Landline | Louisville | Bellsouth Telecomm Inc DBA South Central Bell Tel |
| 502-779- | Wireless | Louisville | Bellsouth Telecomm Inc DBA South Central Bell Tel |
| 502-782- | Landline | Frankfort | Bellsouth Telecomm Inc DBA South Central Bell Tel |
| 502-783- | Landline | Frankfort | Nuvox Communications |
| 502-785- | Landline | Louisville | Level 3 Communications |
| 502-791- | Wireless | Louisville | Cellco Partnership DBA Verizon Wireless |
| 502-792- | Landline | Louisville | Sprint Spectrum L.p. |
| 502-794- | Wireless | Louisville | Cellco Partnership DBA Verizon Wireless |
| 502-795- | Wireless | Louisville | Sprint Spectrum L.p. |
| 502-797- | Landline | Louisville | New Cingular Wireless PCS - GA |
| 502-799- | Landline | Fort Knox | Bellsouth Telecomm Inc DBA South Central Bell Tel |
| 502-802- | Wireless | Louisville | Sprint Spectrum L.p. |
| 502-803- | Landline | Frankfort | Sprint Spectrum L.p. |
| 502-804- | Wireless | Louisville | Cellco Partnership DBA Verizon Wireless |
| 502-805- | Landline | Louisville | Touchtone Communications DBA Alec |
| 502-806- | Landline | West Point | Brandenburg Telecom LLC |
| 502-807- | Landline | Louisville | Powertel Kentucky Licenses |
| 502-808- | Landline | Taylorsville | Teleport Communications America |
| 502-809- | Landline | Louisville | Bellsouth Telecomm Inc DBA South Central Bell Tel |
| 502-810- | Landline | Louisville | Bellsouth Telecomm Inc DBA South Central Bell Tel |
| 502-812- | Wireless | Louisville | Sprint Spectrum L.p. |
| 502-813- | Wireless | Louisville | Cricket Communications |
| 502-814- | Landline | Louisville | Tw Telecom Of Kentucky LLC |
| 502-815- | Landline | Louisville | Tw Telecom Of Kentucky LLC |
| 502-816- | Landline | Frankfort | Win.net Telecommunications |
| 502-817- | Wireless | Louisville | Sprint Spectrum L.p. |
| 502-819- | Landline | Louisville | Powertel Kentucky Licenses |
| 502-821- | Landline | Louisville | Powertel Kentucky Licenses |
| 502-822- | Wireless | Louisville | Cellco Partnership DBA Verizon Wireless |
| 502-825- | Wireless | Taylorsville | New Cingular Wireless PCS - GA |
| 502-827- | Landline | Bardstown | Kentucky Rsa 4 Cellular General Partnership |
| 502-828- | Landline | Waddy | Win.net Telecommunications |
| 502-829- | Landline | Waddy | Bellsouth Telecomm Inc DBA South Central Bell Tel |
| 502-832- | Landline | Finchville | Win.net Telecommunications |
| 502-833- | Landline | Lebanon Jct | Bellsouth Telecomm Inc DBA South Central Bell Tel |
| 502-834- | Landline | Finchville | Bellsouth Telecomm Inc DBA South Central Bell Tel |
| 502-835- | Wireless | Louisville | Cricket Communications |
| 502-836- | Wireless | Louisville | New Cingular Wireless PCS - GA |
| 502-837- | Landline | Lawrenceburg | New Cingular Wireless PCS - GA |
| 502-839- | Landline | Lawrenceburg | Bellsouth Telecomm Inc DBA South Central Bell Tel |
| 502-844- | Landline | Shelbyville | Bellsouth Telecomm Inc DBA South Central Bell Tel |
| 502-845- | Landline | Eminence | Bellsouth Telecomm Inc DBA South Central Bell Tel |
| 502-846- | Landline | Eminence | Win.net Telecommunications |
| 502-848- | Landline | Frankfort | Bellsouth Telecomm Inc DBA South Central Bell Tel |
| 502-849- | Landline | Bardstown | Touchtone Communications DBA Alec |
| 502-851- | Landline | Louisville | Sprint Spectrum L.p. |
| 502-852- | Landline | Louisville | Bellsouth Telecomm Inc DBA South Central Bell Tel |
| 502-854- | Landline | Louisville | Bellsouth Telecomm Inc DBA South Central Bell Tel |
| 502-855- | Landline | Louisville | Nuvox Communications |
| 502-857- | Landline | Sadieville | Bellsouth Telecomm Inc DBA South Central Bell Tel |
| 502-859- | Landline | Lawrenceburg | Bellsouth Telecomm Inc DBA South Central Bell Tel |
| 502-863- | Landline | Georgetown | Bellsouth Telecomm Inc DBA South Central Bell Tel |
| 502-867- | Landline | Georgetown | Bellsouth Telecomm Inc DBA South Central Bell Tel |
| 502-868- | Landline | Georgetown | Bellsouth Telecomm Inc DBA South Central Bell Tel |
| 502-869- | Landline | Shepherdsville | Windstream Kentucky West |
| 502-871- | Landline | Frankfort | Level 3 Communications |
| 502-873- | Landline | Louisville | Bellsouth Telecomm Inc DBA South Central Bell Tel |
| 502-874- | Landline | Louisville | Bellsouth Telecomm Inc DBA South Central Bell Tel |
| 502-875- | Landline | Frankfort | Bellsouth Telecomm Inc DBA South Central Bell Tel |
| 502-876- | Landline | Louisville | Powertel Kentucky Licenses |
| 502-878- | Landline | Eminence | Bellsouth Telecomm Inc DBA South Central Bell Tel |
| 502-881- | Wireless | La Grange | Sprint Spectrum L.p. |
| 502-882- | Landline | Louisville | Bandwidth.com Clec |
| 502-883- | Landline | Louisville | Time Warner Cbl Info Sv (ky) DBA Time Warner-ky |
| 502-888- | Landline | Louisville | Coretel Kentucky |
| 502-889- | Wireless | Louisville | Powertel Kentucky Licenses |
| 502-891- | Landline | Louisville | Bellsouth Telecomm Inc DBA South Central Bell Tel |
| 502-892- | Landline | Frankfort | Tw Telecom Of Kentucky LLC |
| 502-893- | Landline | Louisville | Bellsouth Telecomm Inc DBA South Central Bell Tel |
| 502-894- | Landline | Louisville | Bellsouth Telecomm Inc DBA South Central Bell Tel |
| 502-895- | Landline | Louisville | Bellsouth Telecomm Inc DBA South Central Bell Tel |
| 502-896- | Landline | Louisville | Bellsouth Telecomm Inc DBA South Central Bell Tel |
| 502-897- | Landline | Louisville | Bellsouth Telecomm Inc DBA South Central Bell Tel |
| 502-899- | Landline | Louisville | Bellsouth Telecomm Inc DBA South Central Bell Tel |
| 502-902- | Landline | Taylorsville | New Cingular Wireless PCS - GA |
| 502-904- | Landline | Mount Washington | Time Warner Cbl Info Sv (ky) DBA Time Warner-ky |
| 502-905- | Landline | Louisville | New Cingular Wireless PCS - GA |
| 502-906- | Landline | Stamping Grd | Time Warner Cbl Info Sv (ky) DBA Time Warner-ky |
| 502-908- | Landline | Louisville | Windstream Kentucky West |
| 502-909- | Landline | Louisville | Mcimetro Access Transmission Services LLC |
| 502-912- | Wireless | Louisville | 365 Wireless |
| 502-918- | Landline | Taylorsville | Kentucky Rsa 4 Cellular General Partnership |
| 502-921- | Landline | Shepherdsville | Windstream Kentucky West |
| 502-922- | Landline | West Point | Bellsouth Telecomm Inc DBA South Central Bell Tel |
| 502-928- | Landline | Louisville | Bellsouth Telecomm Inc DBA South Central Bell Tel |
| 502-930- | Wireless | Louisville | New Cingular Wireless PCS - GA |
| 502-931- | Wireless | Louisville | New Cingular Wireless PCS - GA |
| 502-933- | Landline | Louisville | Bellsouth Telecomm Inc DBA South Central Bell Tel |
| 502-935- | Landline | Louisville | Bellsouth Telecomm Inc DBA South Central Bell Tel |
| 502-937- | Landline | Louisville | Bellsouth Telecomm Inc DBA South Central Bell Tel |
| 502-938- | Wireless | Louisville | New Cingular Wireless PCS - GA |
| 502-939- | Wireless | Louisville | New Cingular Wireless PCS - GA |
| 502-940- | Landline | Worthville | Win.net Telecommunications |
| 502-942- | Landline | Fort Knox | Bellsouth Telecomm Inc DBA South Central Bell Tel |
| 502-943- | Landline | Fort Knox | Bellsouth Telecomm Inc DBA South Central Bell Tel |
| 502-947- | Landline | Worthville | Bellsouth Telecomm Inc DBA South Central Bell Tel |
| 502-955- | Landline | Louisville | Windstream Kentucky West |
| 502-957- | Landline | Louisville | Windstream Kentucky West |
| 502-961- | Landline | Louisville | Bellsouth Telecomm Inc DBA South Central Bell Tel |
| 502-962- | Landline | Louisville | Bellsouth Telecomm Inc DBA South Central Bell Tel |
| 502-963- | Landline | Louisville | Bellsouth Telecomm Inc DBA South Central Bell Tel |
| 502-964- | Landline | Louisville | Bellsouth Telecomm Inc DBA South Central Bell Tel |
| 502-966- | Landline | Louisville | Bellsouth Telecomm Inc DBA South Central Bell Tel |
| 502-968- | Landline | Louisville | Bellsouth Telecomm Inc DBA South Central Bell Tel |
| 502-969- | Landline | Louisville | Bellsouth Telecomm Inc DBA South Central Bell Tel |
| 502-974- | Wireless | Louisville | Cellco Partnership DBA Verizon Wireless |
| 502-991- | Landline | La Grange | Nuvox Communications |
| 502-992- | Landline | Louisville | Tw Telecom Of Kentucky LLC |
| 502-993- | Landline | Louisville | Bellsouth Telecomm Inc DBA South Central Bell Tel |
| 502-994- | Wireless | Louisville | Sprint Spectrum L.p. |
| 502-995- | Landline | Louisville | Bellsouth Telecomm Inc DBA South Central Bell Tel |