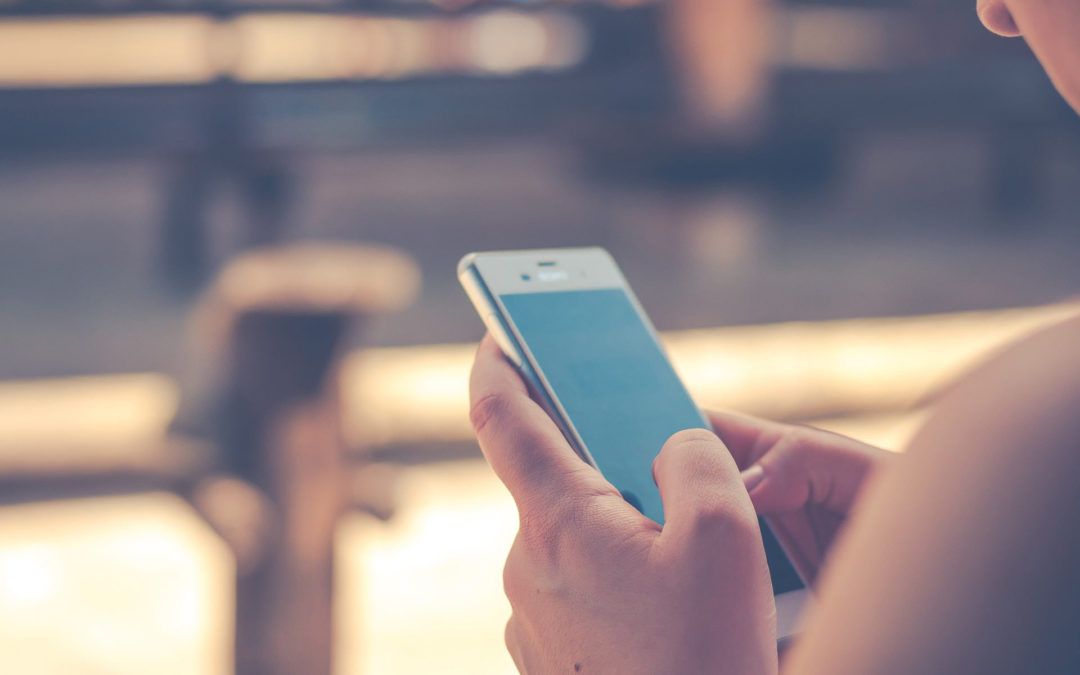 Area Code 763 Location - Minnesota
Lookup a Phone Number Now!
Area Code 763 Map and Location
Area Code 763, Minnesota Cities, Neighborhoods and Local Features
Cities in Areacode 763
Blaine
Brooklyn Center
Brooklyn Park
Champlin
West Coon Rapids
Fridley
Maple Grove
New Hope
Plymouth
You've decided that you want to spend some quality time in Minnesota. To make sure that you have a fantastic vacation in Minnesota, and you're staying at the best Minnesota hotels, you should make use of the services provided by multiple web sites. Using the internet as your resource is the best way to do this.
When using a web site for booking Minnesota lodging, you can choose from all the hotels available in the area. All the reservations will be made by you, and not some other person, because the web site is simply run by a broker, the hotel. You are only authorized to book a room on behalf of the company.
By using a web site for booking Minnesota lodgings, you'll save yourself a lot of stress. In addition, you get a lot of savings. Instead of paying for gas money and airline miles, you'll save the money by booking online.
When you're using the internet, you can be sure that you will not be charged for any unnecessary expenses like gas or any other money-sucking service. You won't be charged for parking. You won't be charged for tolls either. You'll also get a lot of money-saving deals.
By using a web site for Minnesota lodging, you will also save time. You won't have to worry about making arrangements to stay with friends, or trying to find a place that can provide a cheap hotel. You'll be able to use your time wisely.
Most people who book online also find that they pay less. Even if you go to a traditional travel agency to book a trip, you still pay by the hour. Even if you hire a travel agent to do it, you still have to pay by the hour.
You can also avoid having to call a travel agent and spend money. Why spend money when you can spend money when you're actually in Minnesota? If you book online, you get the same comfort and convenience that you would have at a hotel.
Finally, when you use a web site for Minnesota lodging, you get to see the location of the property before you commit to a reservation. No one has to be embarrassed about the location.
| Prefix | Usage | Primary City | Carrier |
| --- | --- | --- | --- |
| 763-200- | Wireless | Cambridge | Cellco Partnership DBA Verizon Wireless |
| 763-201- | Landline | Minneapolis | Xo Minnesota |
| 763-202- | Wireless | Minneapolis | Sprint Spectrum L.p. |
| 763-203- | Wireless | Minneapolis | New Cingular Wireless PCS - IL |
| 763-205- | Landline | Minneapolis | Comcast Phone Of Minnesota |
| 763-206- | Wireless | Osseo | Sprint Spectrum L.p. |
| 763-207- | Wireless | Big Lake | Wireless Communications Venture |
| 763-208- | Landline | Roseville | Comcast Phone Of Minnesota |
| 763-209- | Wireless | Osseo | Sprint Spectrum L.p. |
| 763-210- | Landline | Minneapolis | Xo Minnesota |
| 763-212- | Landline | Minneapolis | Qwest Corporation |
| 763-213- | Landline | Minneapolis | Qwest Corporation |
| 763-214- | Landline | Minneapolis | Usa Mobility Wireless |
| 763-215- | Wireless | Osseo | Sprint Spectrum L.p. |
| 763-216- | Wireless | Osseo | Sprint Spectrum L.p. |
| 763-217- | Wireless | Big Lake | Wireless Communications Venture |
| 763-218- | Wireless | Minneapolis | New Cingular Wireless PCS - IL |
| 763-219- | Landline | Cambridge | Level 3 Communications |
| 763-220- | Landline | Princeton | Bandwidth.com Clec |
| 763-221- | Wireless | Minneapolis | Aerial Communications |
| 763-222- | Landline | Minneapolis | Velocity Telephone, Incorporated |
| 763-223- | Landline | Coon Rapids | Windstream Northstar - Min |
| 763-224- | Wireless | Osseo | Sprint Spectrum L.p. |
| 763-225- | Landline | Minneapolis | Global Crossing Local Services-mn |
| 763-226- | Landline | Minneapolis | Tw Telecom Of Minnesota LLC |
| 763-227- | Wireless | Minneapolis | Aerial Communications |
| 763-228- | Wireless | Minneapolis | Sprint Spectrum L.p. |
| 763-229- | Wireless | Minneapolis | Cellco Partnership DBA Verizon Wireless |
| 763-230- | Landline | Plymouth | Onvoy |
| 763-231- | Landline | Minneapolis | Popp Communications-mn |
| 763-232- | Wireless | Minneapolis | Sprint Spectrum L.p. |
| 763-233- | Landline | Golden Valley | Popp Communications-mn |
| 763-234- | Wireless | Minneapolis | New Cingular Wireless PCS - IL |
| 763-235- | Landline | Minneapolis | Enventis Telecom |
| 763-236- | Landline | Anoka | Qwest Corporation |
| 763-237- | Landline | Cambridge | Enventis Telecom |
| 763-238- | Wireless | Minneapolis | Sprint Spectrum L.p. |
| 763-239- | Wireless | Osseo | Sprint Spectrum L.p. |
| 763-240- | Wireless | Big Lake | Wireless Communications Venture |
| 763-241- | Landline | Minneapolis | Qwest Corporation |
| 763-242- | Wireless | Minneapolis | Cellco Partnership DBA Verizon Wireless |
| 763-243- | Landline | Princeton | Enventis Telecom |
| 763-244- | Wireless | Cambridge | Cellco Partnership DBA Verizon Wireless |
| 763-245- | Wireless | Minneapolis | Aerial Communications |
| 763-246- | Wireless | Osseo | Sprint Spectrum L.p. |
| 763-248- | Wireless | Minnetonka | Cellco Partnership DBA Verizon Wireless |
| 763-249- | Landline | Wayzata | Qwest Corporation |
| 763-250- | Wireless | Cambridge | Cellco Partnership DBA Verizon Wireless |
| 763-251- | Unknown | | Level 3 Communications |
| 763-252- | Landline | Minneapolis | Ovation Communications Of Minnesota |
| 763-253- | Landline | Minneapolis | Ovation Communications Of Minnesota |
| 763-254- | Landline | Minneapolis | American Messaging (am) |
| 763-255- | Landline | Minneapolis | AT&T Local |
| 763-256- | Wireless | Osseo | Sprint Spectrum L.p. |
| 763-257- | Landline | Minneapolis | Qwest Corporation |
| 763-258- | Landline | Wayzata | Qwest Corporation |
| 763-259- | Landline | Minneapolis | Ovation Communications Of Minnesota |
| 763-260- | Wireless | Princeton | Cellco Partnership DBA Verizon Wireless |
| 763-261- | Landline | Becker | Sherburne County Rural Telephone Co. |
| 763-262- | Landline | Big Lake | Sherburne County Rural Telephone Co. |
| 763-263- | Landline | Big Lake | Sherburne County Rural Telephone Co. |
| 763-264- | Wireless | Osseo | Sprint Spectrum L.p. |
| 763-265- | Landline | Monticello | Bridge Water Telephone Co. |
| 763-266- | Wireless | Osseo | Sprint Spectrum L.p. |
| 763-267- | Wireless | Minneapolis | Aerial Communications |
| 763-268- | Landline | Minneapolis | Qwest Corporation |
| 763-269- | Wireless | Minneapolis | Aerial Communications |
| 763-270- | Landline | Minneapolis | Centurylink Communications LLC |
| 763-271- | Landline | Monticello | Bridge Water Telephone Co. |
| 763-272- | Landline | Monticello | Bridge Water Telephone Co. |
| 763-273- | Landline | Osseo | Mcc Telephony Of Minnesota |
| 763-274- | Landline | Minneapolis | Qwest Corporation |
| 763-275- | Landline | Becker | Big River Telephone Company |
| 763-276- | Landline | Minneapolis | Xo Minnesota |
| 763-277- | Landline | Minneapolis | Ovation Communications Of Minnesota |
| 763-278- | Landline | Minneapolis | Ovation Communications Of Minnesota |
| 763-279- | Landline | Minneapolis | Centurylink Communications LLC |
| 763-280- | Wireless | Cambridge | Cellco Partnership DBA Verizon Wireless |
| 763-281- | Wireless | Osseo | Sprint Spectrum L.p. |
| 763-282- | Wireless | Osseo | Sprint Spectrum L.p. |
| 763-286- | Landline | Minneapolis | Sprint Spectrum L.p. |
| 763-287- | Landline | Minneapolis | Qwest Corporation |
| 763-289- | Landline | Minneapolis | Usa Mobility Wireless |
| 763-291- | Landline | Minneapolis | New Cingular Wireless PCS - IL |
| 763-293- | Landline | Golden Valley | Qwest Corporation |
| 763-295- | Landline | Monticello | Bridge Water Telephone Co. |
| 763-300- | Wireless | Minneapolis | Aerial Communications |
| 763-301- | Wireless | Cambridge | Cellco Partnership DBA Verizon Wireless |
| 763-302- | Landline | Minneapolis | Qwest Corporation |
| 763-303- | Wireless | Osseo | Sprint Spectrum L.p. |
| 763-304- | Wireless | Osseo | Sprint Spectrum L.p. |
| 763-305- | Wireless | Osseo | Sprint Spectrum L.p. |
| 763-307- | Wireless | Cambridge | Cellco Partnership DBA Verizon Wireless |
| 763-308- | Landline | Princeton | Peerless Network Of Minnesota |
| 763-310- | Landline | Cambridge | Level 3 Communications |
| 763-314- | Landline | Monticello | Fibernet Monticello |
| 763-315- | Landline | Osseo | Embarq Minnesota DBA Centurylink |
| 763-316- | Wireless | Osseo | Aerial Communications |
| 763-322- | Landline | Minneapolis | Xo Minnesota |
| 763-323- | Landline | Anoka | Qwest Corporation |
| 763-331- | Landline | Minneapolis | Comcast Phone Of Minnesota |
| 763-333- | Landline | Cambridge | Enventis Telecom |
| 763-350- | Wireless | Minneapolis | New Cingular Wireless PCS - IL |
| 763-351- | Wireless | Osseo | Sprint Spectrum L.p. |
| 763-354- | Landline | Minneapolis | Mcimetro Access Transmission Services LLC |
| 763-355- | Landline | Minneapolis | Mcimetro Access Transmission Services LLC |
| 763-360- | Landline | Minneapolis | New Cingular Wireless PCS - IL |
| 763-367- | Landline | Minneapolis | AT&T Local |
| 763-370- | Wireless | Minneapolis | New Cingular Wireless PCS - IL |
| 763-374- | Landline | Minneapolis | Qwest Corporation |
| 763-377- | Landline | Minneapolis | Qwest Corporation |
| 763-381- | Landline | Minneapolis | Qwest Corporation |
| 763-383- | Landline | Minneapolis | Qwest Corporation |
| 763-389- | Landline | Princeton | Qwest Corporation |
| 763-390- | Landline | Minneapolis | Broadwing Communications |
| 763-391- | Landline | Osseo | Embarq Minnesota DBA Centurylink |
| 763-392- | Landline | Minneapolis | Global Crossing Local Services-mn |
| 763-398- | Landline | Minneapolis | Eschelon Telecom Of Minnesota |
| 763-400- | Landline | Minneapolis | Level 3 Communications |
| 763-404- | Landline | Wayzata | Qwest Corporation |
| 763-405- | Landline | Minneapolis | Tw Telecom Of Minnesota LLC |
| 763-412- | Landline | Minneapolis | Mcimetro Access Transmission Services LLC |
| 763-413- | Landline | Minneapolis | Qwest Corporation |
| 763-416- | Landline | Osseo | Embarq Minnesota DBA Centurylink |
| 763-417- | Landline | Golden Valley | Qwest Corporation |
| 763-420- | Landline | Osseo | Embarq Minnesota DBA Centurylink |
| 763-421- | Landline | Anoka | Qwest Corporation |
| 763-422- | Landline | Anoka | Qwest Corporation |
| 763-424- | Landline | Osseo | Embarq Minnesota DBA Centurylink |
| 763-425- | Landline | Osseo | Embarq Minnesota DBA Centurylink |
| 763-427- | Landline | Anoka | Qwest Corporation |
| 763-428- | Landline | Rogers | Embarq Minnesota DBA Centurylink |
| 763-431- | Landline | Minneapolis | Xo Minnesota |
| 763-432- | Landline | Minneapolis | Crystal Communications, Inc DBA Enventis |
| 763-433- | Landline | Anoka | Qwest Corporation |
| 763-434- | Landline | Minneapolis | Qwest Corporation |
| 763-438- | Wireless | Minneapolis | Sprint Spectrum L.p. |
| 763-439- | Wireless | Minneapolis | Aerial Communications |
| 763-440- | Landline | Minneapolis | Tw Telecom Of Minnesota LLC |
| 763-441- | Landline | Minneapolis | Qwest Corporation |
| 763-442- | Landline | Minneapolis | Sprint Spectrum L.p. |
| 763-443- | Landline | Minneapolis | Sprint Spectrum L.p. |
| 763-444- | Landline | Minneapolis | Qwest Corporation |
| 763-445- | Landline | Osseo | Embarq Minnesota DBA Centurylink |
| 763-447- | Landline | Osseo | Tw Telecom Of Minnesota LLC |
| 763-449- | Landline | Wayzata | Qwest Corporation |
| 763-450- | Landline | Golden Valley | U.s. Link |
| 763-452- | Landline | Minneapolis | U.s. Link |
| 763-458- | Landline | Minneapolis | Sprint Spectrum L.p. |
| 763-461- | Wireless | Osseo | Sprint Spectrum L.p. |
| 763-463- | Landline | Minneapolis | Broadwing Communications |
| 763-464- | Wireless | Minneapolis | Sprint Spectrum L.p. |
| 763-473- | Landline | Wayzata | Qwest Corporation |
| 763-475- | Landline | Wayzata | Qwest Corporation |
| 763-476- | Landline | Wayzata | Qwest Corporation |
| 763-477- | Landline | Minneapolis | Qwest Corporation |
| 763-478- | Landline | Hamel | Qwest Corporation |
| 763-479- | Landline | Mound | Citizens Telecom Co Mn-frontier Citizens Com-mn |
| 763-482- | Landline | Zimmerman | Sprint Spectrum L.p. |
| 763-486- | Landline | Minneapolis | Teleport Communications America |
| 763-488- | Landline | Osseo | Embarq Minnesota DBA Centurylink |
| 763-489- | Landline | Minneapolis | Ovation Communications Of Minnesota |
| 763-493- | Landline | Osseo | Embarq Minnesota DBA Centurylink |
| 763-494- | Landline | Osseo | Embarq Minnesota DBA Centurylink |
| 763-496- | Landline | Plymouth | Onvoy |
| 763-497- | Landline | Osseo | Embarq Minnesota DBA Centurylink |
| 763-498- | Landline | Osseo | Qwest Corporation |
| 763-500- | Wireless | Osseo | Sprint Spectrum L.p. |
| 763-502- | Landline | Fridley | Qwest Corporation |
| 763-503- | Landline | Minneapolis | Qwest Corporation |
| 763-504- | Landline | Minneapolis | Qwest Corporation |
| 763-505- | Landline | Fridley | Qwest Corporation |
| 763-506- | Landline | Anoka | Qwest Corporation |
| 763-507- | Wireless | Osseo | Sprint Spectrum L.p. |
| 763-509- | Landline | Minneapolis | Qwest Corporation |
| 763-512- | Landline | Golden Valley | Qwest Corporation |
| 763-513- | Landline | Golden Valley | Qwest Corporation |
| 763-514- | Landline | Fridley | Qwest Corporation |
| 763-515- | Landline | Osseo | Level 3 Communications |
| 763-516- | Landline | Minneapolis | Mcimetro Access Transmission Services LLC |
| 763-519- | Landline | Minneapolis | Qwest Corporation |
| 763-520- | Landline | Minneapolis | Qwest Corporation |
| 763-521- | Landline | Minneapolis | Qwest Corporation |
| 763-522- | Landline | Minneapolis | Qwest Corporation |
| 763-525- | Landline | Golden Valley | Qwest Corporation |
| 763-526- | Landline | Minneapolis | Qwest Corporation |
| 763-528- | Landline | Fridley | Qwest Corporation |
| 763-529- | Landline | Minneapolis | Qwest Corporation |
| 763-531- | Landline | Minneapolis | Qwest Corporation |
| 763-533- | Landline | Minneapolis | Qwest Corporation |
| 763-535- | Landline | Minneapolis | Qwest Corporation |
| 763-536- | Landline | Minneapolis | Qwest Corporation |
| 763-537- | Landline | Minneapolis | Qwest Corporation |
| 763-540- | Landline | Golden Valley | Qwest Corporation |
| 763-541- | Landline | Golden Valley | Qwest Corporation |
| 763-542- | Landline | Golden Valley | Qwest Corporation |
| 763-543- | Landline | Golden Valley | Qwest Corporation |
| 763-544- | Landline | Golden Valley | Qwest Corporation |
| 763-545- | Landline | Golden Valley | Qwest Corporation |
| 763-546- | Landline | Golden Valley | Qwest Corporation |
| 763-548- | Landline | Minneapolis | Centurylink Communications LLC |
| 763-549- | Landline | Minneapolis | Qwest Corporation |
| 763-550- | Landline | Minneapolis | Qwest Corporation |
| 763-551- | Landline | Minneapolis | Qwest Corporation |
| 763-552- | Landline | Cambridge | Windstream Northstar - Min |
| 763-553- | Landline | Minneapolis | Qwest Corporation |
| 763-557- | Landline | Minneapolis | Qwest Corporation |
| 763-559- | Landline | Minneapolis | Qwest Corporation |
| 763-560- | Landline | Minneapolis | Qwest Corporation |
| 763-561- | Landline | Minneapolis | Qwest Corporation |
| 763-565- | Landline | Minneapolis | Wh Link |
| 763-566- | Landline | Minneapolis | Qwest Corporation |
| 763-567- | Landline | Minneapolis | Mcimetro Access Transmission Services LLC |
| 763-568- | Landline | Minneapolis | Cellco Partnership DBA Verizon Wireless |
| 763-569- | Landline | Minneapolis | Qwest Corporation |
| 763-570- | Wireless | Osseo | Sprint Spectrum L.p. |
| 763-571- | Landline | Fridley | Qwest Corporation |
| 763-572- | Landline | Fridley | Qwest Corporation |
| 763-574- | Landline | Fridley | Qwest Corporation |
| 763-575- | Landline | Osseo | Wh Link |
| 763-576- | Landline | Anoka | Qwest Corporation |
| 763-577- | Landline | Minneapolis | Qwest Corporation |
| 763-581- | Landline | Minneapolis | Qwest Corporation |
| 763-582- | Landline | Golden Valley | Qwest Corporation |
| 763-585- | Landline | Minneapolis | Qwest Corporation |
| 763-586- | Landline | Fridley | Qwest Corporation |
| 763-587- | Landline | Minneapolis | Qwest Corporation |
| 763-588- | Landline | Minneapolis | Qwest Corporation |
| 763-591- | Landline | Golden Valley | Qwest Corporation |
| 763-592- | Landline | Minneapolis | Qwest Corporation |
| 763-593- | Landline | Golden Valley | Qwest Corporation |
| 763-595- | Landline | Golden Valley | Qwest Corporation |
| 763-600- | Landline | Minneapolis | Neutral Tandem-minnesota |
| 763-607- | Landline | Minneapolis | New Cingular Wireless PCS - IL |
| 763-614- | Landline | Minneapolis | Mcimetro Access Transmission Services LLC |
| 763-620- | Wireless | Osseo | Sprint Spectrum L.p. |
| 763-631- | Landline | Princeton | Windstream Northstar - Min |
| 763-633- | Landline | Minneapolis | Windstream Northstar - Min |
| 763-634- | Landline | Princeton | Qwest Corporation |
| 763-635- | Landline | Anoka | Windstream Northstar - Min |
| 763-639- | Wireless | Minneapolis | Aerial Communications |
| 763-645- | Landline | Cambridge | Midcontinent Communications |
| 763-647- | Landline | Minneapolis | Tw Telecom Of Minnesota LLC |
| 763-652- | Wireless | Osseo | Sprint Spectrum L.p. |
| 763-656- | Landline | Minneapolis | Teleport Communications America |
| 763-657- | Landline | Osseo | Xo Minnesota |
| 763-658- | Landline | Montrose | Windstream Lakedale |
| 763-662- | Landline | Princeton | Sherburne County Rural Telephone Co. |
| 763-666- | Wireless | Osseo | Sprint Spectrum L.p. |
| 763-670- | Wireless | Minneapolis | Aerial Communications |
| 763-675- | Landline | Montrose | Windstream Lakedale |
| 763-682- | Landline | Minneapolis | Qwest Corporation |
| 763-684- | Landline | Minneapolis | Qwest Corporation |
| 763-688- | Landline | Cambridge | Qwest Corporation |
| 763-689- | Landline | Cambridge | Qwest Corporation |
| 763-691- | Landline | Cambridge | Qwest Corporation |
| 763-694- | Landline | Minneapolis | Qwest Corporation |
| 763-702- | Wireless | Minneapolis | Sprint Spectrum L.p. |
| 763-703- | Wireless | Minneapolis | Aerial Communications |
| 763-706- | Landline | Minneapolis | Qwest Corporation |
| 763-710- | Landline | Minneapolis | Onvoy |
| 763-712- | Landline | Anoka | Qwest Corporation |
| 763-717- | Landline | Minneapolis | Qwest Corporation |
| 763-732- | Landline | Golden Valley | Qwest Corporation |
| 763-742- | Landline | Wayzata | Aerial Communications |
| 763-744- | Landline | Minneapolis | Qwest Corporation |
| 763-745- | Landline | Wayzata | Qwest Corporation |
| 763-746- | Landline | Minneapolis | Integra Telecom Of Minnesota |
| 763-753- | Landline | Minneapolis | Qwest Corporation |
| 763-754- | Landline | Minneapolis | Qwest Corporation |
| 763-755- | Landline | Minneapolis | Qwest Corporation |
| 763-757- | Landline | Minneapolis | Qwest Corporation |
| 763-762- | Landline | Minneapolis | Integra Telecom Of Minnesota |
| 763-764- | Landline | Golden Valley | Qwest Corporation |
| 763-765- | Landline | Golden Valley | Qwest Corporation |
| 763-767- | Landline | Minneapolis | Qwest Corporation |
| 763-772- | Landline | Minneapolis | Qwest Corporation |
| 763-773- | Landline | Osseo | Wh Link |
| 763-777- | Landline | Minneapolis | Peerless Network Of Minnesota |
| 763-780- | Landline | Minneapolis | Qwest Corporation |
| 763-781- | Landline | Minneapolis | Qwest Corporation |
| 763-782- | Landline | Minneapolis | Qwest Corporation |
| 763-783- | Landline | Minneapolis | Qwest Corporation |
| 763-784- | Landline | Minneapolis | Qwest Corporation |
| 763-785- | Landline | Minneapolis | Qwest Corporation |
| 763-786- | Landline | Minneapolis | Qwest Corporation |
| 763-788- | Landline | Minneapolis | Qwest Corporation |
| 763-789- | Landline | Minneapolis | Qwest Corporation |
| 763-792- | Landline | Minneapolis | Qwest Corporation |
| 763-795- | Landline | Minneapolis | Qwest Corporation |
| 763-797- | Landline | Golden Valley | Qwest Corporation |
| 763-800- | Wireless | Osseo | Sprint Spectrum L.p. |
| 763-807- | Landline | Minneapolis | Sprint Spectrum L.p. |
| 763-843- | Landline | Minneapolis | Aerial Communications |
| 763-847- | Landline | Golden Valley | Qwest Corporation |
| 763-852- | Landline | Minneapolis | Brooks Fiber Communications |
| 763-856- | Landline | Zimmerman | Sherburne County Rural Telephone Co. |
| 763-862- | Landline | Minneapolis | Qwest Corporation |
| 763-878- | Landline | Becker | Bridge Water Telephone Co. |
| 763-888- | Landline | Delano | Peerless Network Of Minnesota |
| 763-892- | Wireless | Osseo | Sprint Spectrum L.p. |
| 763-898- | Landline | Osseo | Sprint Communications Company, L.p. |
| 763-900- | Wireless | Osseo | Sprint Spectrum L.p. |
| 763-913- | Landline | Minneapolis | Mcimetro Access Transmission Services LLC |
| 763-923- | Landline | Plymouth | Brooks Fiber Communications |
| 763-951- | Landline | Minneapolis | Qwest Corporation |
| 763-954- | Landline | Golden Valley | Qwest Corporation |
| 763-955- | Landline | Osseo | Embarq Minnesota DBA Centurylink |
| 763-957- | Landline | Minneapolis | Qwest Corporation |
| 763-971- | Landline | Minneapolis | Qwest Corporation |
| 763-972- | Landline | Delano | Citizens Telecom Co Mn-frontier Citizens Com-mn |
| 763-981- | Landline | Osseo | Embarq Minnesota DBA Centurylink |
| 763-999- | Landline | Minneapolis | Enventis Telecom |