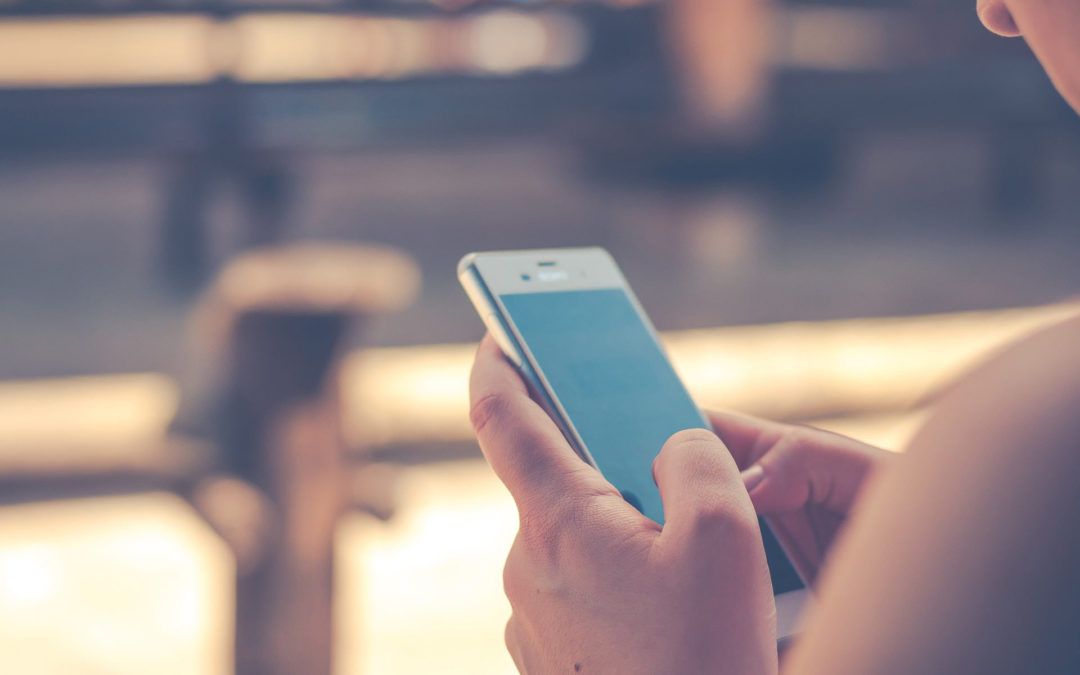 Area Code 505 Location - New Mexico
Lookup a Phone Number Now!
Area Code 505 Map and Location
Area Code 505, New Mexico Cities, Neighborhoods and Local Features
Cities in Areacode 505
Albuquerque
Farmington
Gallup
Rio Rancho
Santa Fe
South Valley
New Mexico is an attractive state with easy access to the main cities of California and Texas. So, when you visit this state it is good to keep in mind that there are several communities in the state where you can choose to live in a comfortable and relaxing environment.
You should not miss out on the wealth of this state, by choosing the ranching lands in the Valley Region. The skiing is a delight in the summer months and is known for its skiing, biking and hiking trails.
It is located near New Mexico's largest city of Albuquerque, which makes your vacation a real treat. Why not enjoy the beauty of this beautiful place. There are plenty of things to do in New Mexico.
Visiting the old stone buildings along the canal is a great way to enjoy a vacation fun. The river is a favorite spot for boats that make this region a recreational spot. When you visit this place you can go fishing or even bird watching on a regular basis.
If you want to experience the natural surroundings of New Mexico then the Farmington River Region is the best choice. This region has numerous outstanding beaches and rivers that are ideal for fishing, hiking and water-skiing.
The environment in this wonderful area has a perfect combination of life and soul. The energy here is strong and you can find people having parties as well as praying in a gathering to the indigenous people of the area. If you want to feel this kind of environment, you can visit in the Farmington Valley of New Mexico.
This part of the state is famous for its fishing waters and it is noted for its sheep and cattle farms. This region has amazing landscapes that are rich in natural beauty and it is also rich in history.
If you want to experience a holiday with a meaning, then you must come to New Mexico. The views that you will get from this region is like nothing you have ever seen before. The places and scenery that you will see will enhance your holiday experience.
| Prefix | Usage | Primary City | Carrier |
| --- | --- | --- | --- |
| 505-200- | Landline | Albuquerque | Comcast Phone Of New Mexico |
| 505-201- | Landline | Santa Fe | Mfg Services-nm |
| 505-202- | Landline | Gallup | Mfg Services-nm |
| 505-203- | Wireless | Albuquerque | Leap Wireless Intl DBA Cricket Comm |
| 505-204- | Wireless | Santa Fe | Leap Wireless Intl DBA Cricket Comm |
| 505-205- | Wireless | Albuquerque | New Cingular Wireless PCS |
| 505-206- | Wireless | Albuquerque | Cellco Partnership DBA Verizon Wireless |
| 505-209- | Wireless | Grants | Cellco Partnership DBA Verizon Wireless |
| 505-210- | Wireless | Abiquiu | New Cingular Wireless PCS |
| 505-212- | Landline | Albuquerque | Tw Telecom Of New Mexico LLC |
| 505-213- | Landline | Albuquerque | Tw Telecom Of New Mexico LLC |
| 505-214- | Landline | Albuquerque | Tw Telecom Of New Mexico LLC |
| 505-215- | Wireless | Farmington | New Cingular Wireless PCS |
| 505-216- | Landline | Santa Fe | Mcleodusa Telecommunications Services- Nm |
| 505-217- | Landline | Albuquerque | Mcleodusa Telecommunications Services- Nm |
| 505-218- | Wireless | Albuquerque | Cellco Partnership DBA Verizon Wireless |
| 505-219- | Wireless | Albuquerque | T-mobile Usa |
| 505-220- | Wireless | Albuquerque | Cellco Partnership DBA Verizon Wireless |
| 505-221- | Wireless | Albuquerque | Cellco Partnership DBA Verizon Wireless |
| 505-222- | Landline | Albuquerque | Qwest Corporation |
| 505-223- | Landline | Tijeras | Qwest Corporation |
| 505-224- | Landline | Albuquerque | Qwest Corporation |
| 505-225- | Wireless | Albuquerque | T-mobile Usa |
| 505-226- | Landline | Los Alamos | Bandwidth.com Clec |
| 505-227- | Landline | Albuquerque | Tw Telecom Of New Mexico LLC |
| 505-228- | Wireless | Albuquerque | Cellco Partnership DBA Verizon Wireless |
| 505-229- | Wireless | Albuquerque | Contact New Mexico |
| 505-230- | Wireless | Santa Fe | American Messaging (am) |
| 505-231- | Wireless | Santa Fe | Cellco Partnership DBA Verizon Wireless |
| 505-232- | Landline | Albuquerque | Qwest Corporation |
| 505-233- | Landline | Grants | Mfg Services-nm |
| 505-234- | Wireless | Albuquerque | Leap Wireless Intl DBA Cricket Comm |
| 505-235- | Wireless | Albuquerque | Cellco Partnership DBA Verizon Wireless |
| 505-236- | Wireless | Gallup | Cellco Partnership DBA Verizon Wireless |
| 505-237- | Landline | Albuquerque | Qwest Corporation |
| 505-238- | Wireless | Albuquerque | Cellco Partnership DBA Verizon Wireless |
| 505-239- | Wireless | Albuquerque | Cellco Partnership DBA Verizon Wireless |
| 505-240- | Wireless | Grants | Cellco Partnership DBA Verizon Wireless |
| 505-241- | Landline | Albuquerque | Qwest Corporation |
| 505-242- | Landline | Albuquerque | Qwest Corporation |
| 505-243- | Landline | Albuquerque | Qwest Corporation |
| 505-244- | Landline | Albuquerque | Qwest Corporation |
| 505-245- | Landline | Albuquerque | Qwest Corporation |
| 505-246- | Landline | Albuquerque | Qwest Corporation |
| 505-247- | Landline | Albuquerque | Qwest Corporation |
| 505-248- | Landline | Albuquerque | Qwest Corporation |
| 505-249- | Wireless | Albuquerque | Cellco Partnership DBA Verizon Wireless |
| 505-250- | Wireless | Albuquerque | Cellco Partnership DBA Verizon Wireless |
| 505-251- | Wireless | Albuquerque | Usa Mobility Wireless |
| 505-252- | Wireless | Albuquerque | Cellco Partnership DBA Verizon Wireless |
| 505-253- | Landline | Albuquerque | Tw Telecom Of New Mexico LLC |
| 505-254- | Landline | Albuquerque | Qwest Corporation |
| 505-255- | Landline | Albuquerque | Qwest Corporation |
| 505-256- | Landline | Albuquerque | Qwest Corporation |
| 505-257- | Landline | Los Alamos | Bandwidth.com Clec |
| 505-258- | Wireless | Farmington | Cellco Partnership DBA Verizon Wireless |
| 505-259- | Wireless | Albuquerque | Cellco Partnership DBA Verizon Wireless |
| 505-260- | Landline | Albuquerque | Qwest Corporation |
| 505-261- | Wireless | Albuquerque | Leap Wireless Intl DBA Cricket Comm |
| 505-262- | Landline | Albuquerque | Qwest Corporation |
| 505-263- | Wireless | Albuquerque | Cellco Partnership DBA Verizon Wireless |
| 505-264- | Wireless | Albuquerque | Cellco Partnership DBA Verizon Wireless |
| 505-265- | Landline | Albuquerque | Qwest Corporation |
| 505-266- | Landline | Albuquerque | Qwest Corporation |
| 505-267- | Wireless | Albuquerque | T-mobile Usa |
| 505-268- | Landline | Albuquerque | Qwest Corporation |
| 505-269- | Wireless | Albuquerque | Cellco Partnership DBA Verizon Wireless |
| 505-270- | Wireless | Albuquerque | Cellco Partnership DBA Verizon Wireless |
| 505-271- | Landline | Albuquerque | Qwest Corporation |
| 505-272- | Landline | Albuquerque | Qwest Corporation |
| 505-273- | Wireless | Albuquerque | Cellco Partnership DBA Verizon Wireless |
| 505-274- | Wireless | Albuquerque | Cellco Partnership DBA Verizon Wireless |
| 505-275- | Landline | Albuquerque | Qwest Corporation |
| 505-276- | Landline | Las Vegas | Mfg Services-nm |
| 505-277- | Landline | Albuquerque | Qwest Corporation |
| 505-278- | Landline | Farmington | Level 3 Communications |
| 505-279- | Landline | Farmington | Mfg Services-nm |
| 505-280- | Wireless | Albuquerque | Cellco Partnership DBA Verizon Wireless |
| 505-281- | Landline | Tijeras | Qwest Corporation |
| 505-282- | Landline | Albuquerque | Qwest Corporation |
| 505-283- | Landline | Albuquerque | Qwest Corporation |
| 505-284- | Landline | Albuquerque | Qwest Corporation |
| 505-285- | Landline | Grants | Qwest Corporation |
| 505-286- | Landline | Tijeras | Qwest Corporation |
| 505-287- | Landline | Grants | Qwest Corporation |
| 505-288- | Wireless | Albuquerque | Cellco Partnership DBA Verizon Wireless |
| 505-289- | Wireless | Albuquerque | T-mobile Usa |
| 505-290- | Wireless | Grants | Cellco Partnership DBA Verizon Wireless |
| 505-291- | Landline | Albuquerque | Qwest Corporation |
| 505-292- | Landline | Albuquerque | Qwest Corporation |
| 505-293- | Landline | Albuquerque | Qwest Corporation |
| 505-294- | Landline | Albuquerque | Qwest Corporation |
| 505-296- | Landline | Albuquerque | Qwest Corporation |
| 505-298- | Landline | Albuquerque | Qwest Corporation |
| 505-299- | Landline | Albuquerque | Qwest Corporation |
| 505-301- | Wireless | Albuquerque | New Cingular Wireless PCS |
| 505-302- | Unknown | | Bandwidth.com Clec |
| 505-304- | Wireless | Albuquerque | Leap Wireless Intl DBA Cricket Comm |
| 505-306- | Wireless | Albuquerque | Sprint Spectrum L.p. |
| 505-307- | Wireless | Albuquerque | Sprint Spectrum L.p. |
| 505-310- | Wireless | Santa Fe | T-mobile Usa |
| 505-312- | Wireless | Albuquerque | Leap Wireless Intl DBA Cricket Comm |
| 505-314- | Landline | Albuquerque | Tw Telecom Of New Mexico LLC |
| 505-315- | Wireless | Albuquerque | Leap Wireless Intl DBA Cricket Comm |
| 505-316- | Wireless | Santa Fe | Leap Wireless Intl DBA Cricket Comm |
| 505-319- | Wireless | Albuquerque | Leap Wireless Intl DBA Cricket Comm |
| 505-320- | Wireless | Farmington | New Cingular Wireless PCS |
| 505-321- | Wireless | Albuquerque | Cellco Partnership DBA Verizon Wireless |
| 505-322- | Unknown | | New Cingular Wireless PCS |
| 505-323- | Landline | Albuquerque | Qwest Corporation |
| 505-324- | Landline | Farmington | Qwest Corporation |
| 505-325- | Landline | Farmington | Qwest Corporation |
| 505-326- | Landline | Farmington | Qwest Corporation |
| 505-327- | Landline | Farmington | Qwest Corporation |
| 505-328- | Wireless | Albuquerque | Cellco Partnership DBA Verizon Wireless |
| 505-329- | Wireless | Albuquerque | Usa Mobility Wireless |
| 505-330- | Wireless | Farmington | New Cingular Wireless PCS |
| 505-331- | Wireless | Albuquerque | Cellco Partnership DBA Verizon Wireless |
| 505-332- | Landline | Albuquerque | Qwest Corporation |
| 505-333- | Landline | Aztec | Qwest Corporation |
| 505-334- | Landline | Aztec | Qwest Corporation |
| 505-336- | Landline | Pena Blanca | Bandwidth.com Clec |
| 505-338- | Landline | Albuquerque | Tw Telecom Of New Mexico LLC |
| 505-339- | Unknown | | T-mobile Usa |
| 505-340- | Landline | Albuquerque | Zippytech Of New Mexico Incorporated |
| 505-341- | Landline | Albuquerque | Qwest Corporation |
| 505-342- | Landline | Albuquerque | Qwest Corporation |
| 505-343- | Landline | Albuquerque | Qwest Corporation |
| 505-344- | Landline | Albuquerque | Qwest Corporation |
| 505-345- | Landline | Albuquerque | Qwest Corporation |
| 505-346- | Landline | Albuquerque | Brooks Fiber Communications Of New Mexico |
| 505-348- | Landline | Albuquerque | Brooks Fiber Communications Of New Mexico |
| 505-349- | Landline | Albuquerque | AT&T Local |
| 505-350- | Wireless | Albuquerque | Cellco Partnership DBA Verizon Wireless |
| 505-351- | Landline | Chimayo | Valor Telecom Tx,lp-nm #2 DBA Windstream Comm Sw |
| 505-352- | Landline | Albuquerque | Qwest Corporation |
| 505-353- | Landline | Albuquerque | Brooks Fiber Communications Of New Mexico |
| 505-354- | Wireless | Waterflow | Commnet Wireless |
| 505-357- | Unknown | | Bandwidth.com Clec |
| 505-358- | Wireless | Albuquerque | New Cingular Wireless PCS |
| 505-359- | Landline | Albuquerque | Mcleodusa Telecommunications Services- Nm |
| 505-360- | Wireless | Farmington | Cellco Partnership DBA Verizon Wireless |
| 505-362- | Wireless | Albuquerque | Cellco Partnership DBA Verizon Wireless |
| 505-363- | Wireless | Albuquerque | T-mobile Usa |
| 505-366- | Landline | Albuquerque | Qwest Corporation |
| 505-367- | Landline | Espanola | Valor Telecom Tx,lp-nm #2 DBA Windstream Comm Sw |
| 505-368- | Landline | Shiprock | Navajo Comm Co Inc Nm DBA Navajo Comm Co Nm |
| 505-369- | Landline | Albuquerque | Level 3 Communications |
| 505-371- | Landline | Gallup | Navajo Comm Co Inc Nm DBA Navajo Comm Co Nm |
| 505-373- | Wireless | Albuquerque | Sprint Spectrum L.p. |
| 505-375- | Landline | Grants | Bandwidth.com Clec |
| 505-377- | Wireless | Albuquerque | Cellco Partnership DBA Verizon Wireless |
| 505-379- | Wireless | Albuquerque | Cellco Partnership DBA Verizon Wireless |
| 505-380- | Wireless | Albuquerque | Usa Mobility Wireless |
| 505-381- | Wireless | Albuquerque | Usa Mobility Wireless |
| 505-382- | Wireless | Albuquerque | Cellco Partnership DBA Verizon Wireless |
| 505-383- | Landline | Albuquerque | Qwest Corporation |
| 505-384- | Landline | Estancia | Qwest Corporation |
| 505-385- | Wireless | Albuquerque | Sprint Spectrum L.p. |
| 505-386- | Landline | Aztec | Bandwidth.com Clec |
| 505-388- | Wireless | Los Lunas | Level 3 Communications |
| 505-392- | Wireless | Abiquiu | New Cingular Wireless PCS |
| 505-393- | Landline | Los Alamos | Comcast Phone Of New Mexico |
| 505-395- | Wireless | Santa Fe | 365 Wireless |
| 505-398- | Landline | Las Vegas | Level 3 Communications |
| 505-399- | Wireless | Gallup | T-mobile Usa |
| 505-400- | Landline | Albuquerque | New Cingular Wireless PCS |
| 505-401- | Wireless | Albuquerque | Cellco Partnership DBA Verizon Wireless |
| 505-402- | Wireless | Farmington | Sprint Spectrum L.p. |
| 505-404- | Landline | Albuquerque | Tw Telecom Of New Mexico LLC |
| 505-406- | Wireless | Shiprock | Smith Bagley Inc. DBA Cellular One Of Ne Arizona |
| 505-407- | Landline | Cedar Crest | Level 3 Communications |
| 505-409- | Wireless | Gallup | Sprint Spectrum L.p. |
| 505-410- | Wireless | Albuquerque | Sprint Spectrum L.p. |
| 505-412- | Wireless | Los Alamos | Cellco Partnership DBA Verizon Wireless |
| 505-414- | Wireless | Albuquerque | Cellco Partnership DBA Verizon Wireless |
| 505-415- | Unknown | | Cellco Partnership DBA Verizon Wireless |
| 505-417- | Landline | Albuquerque | Sprint Spectrum L.p. |
| 505-419- | Wireless | Aztec | New Cingular Wireless PCS |
| 505-422- | Wireless | Continental Divide | Commnet Wireless |
| 505-423- | Wireless | Espanola | New Cingular Wireless PCS |
| 505-424- | Landline | Santa Fe | Qwest Corporation |
| 505-425- | Landline | Las Vegas | Qwest Corporation |
| 505-426- | Landline | Las Vegas | Qwest Corporation |
| 505-427- | Wireless | Farmington | Cellco Partnership DBA Verizon Wireless |
| 505-428- | Landline | Santa Fe | Qwest Corporation |
| 505-429- | Wireless | Las Vegas | Cellco Partnership DBA Verizon Wireless |
| 505-431- | Landline | Bernalillo | Level 3 Communications |
| 505-433- | Landline | Albuquerque | Teleport Communications America - Nm - LLC |
| 505-434- | Landline | Las Vegas | Plateau Telecommunications |
| 505-435- | Wireless | Albuquerque | Leap Wireless Intl DBA Cricket Comm |
| 505-436- | Wireless | Farmington | Cellco Partnership DBA Verizon Wireless |
| 505-437- | Unknown | | Bandwidth.com Clec |
| 505-438- | Landline | Santa Fe | Qwest Corporation |
| 505-440- | Wireless | Albuquerque | T-mobile Usa |
| 505-444- | Wireless | Aztec | Cellco Partnership DBA Verizon Wireless |
| 505-448- | Landline | Bernalillo | Onvoy |
| 505-449- | Landline | Albuquerque | Qwest Corporation |
| 505-450- | Wireless | Albuquerque | T-mobile Usa |
| 505-452- | Landline | Albuquerque | Qwest Corporation |
| 505-453- | Wireless | Albuquerque | Sprint Spectrum L.p. |
| 505-454- | Landline | Las Vegas | Qwest Corporation |
| 505-455- | Landline | Santa Fe | Qwest Corporation |
| 505-459- | Wireless | Albuquerque | T-mobile Usa |
| 505-460- | Wireless | Albuquerque | Usa Mobility Wireless |
| 505-462- | Landline | Albuquerque | Qwest Corporation |
| 505-463- | Wireless | Albuquerque | Sprint Spectrum L.p. |
| 505-465- | Landline | Pena Blanca | Qwest Corporation |
| 505-466- | Landline | Santa Fe | Qwest Corporation |
| 505-467- | Landline | Santa Fe | Qwest Corporation |
| 505-468- | Landline | Albuquerque | Tw Telecom Of New Mexico LLC |
| 505-469- | Wireless | Santa Fe | Cellco Partnership DBA Verizon Wireless |
| 505-470- | Wireless | Santa Fe | Cellco Partnership DBA Verizon Wireless |
| 505-471- | Landline | Santa Fe | Qwest Corporation |
| 505-473- | Landline | Santa Fe | Qwest Corporation |
| 505-474- | Landline | Santa Fe | Qwest Corporation |
| 505-476- | Landline | Santa Fe | Qwest Corporation |
| 505-480- | Wireless | Albuquerque | T-mobile Usa |
| 505-484- | Landline | Espanola | Valor Telecom Tx,lp-nm #2 DBA Windstream Comm Sw |
| 505-486- | Wireless | Farmington | New Cingular Wireless PCS |
| 505-488- | Landline | Gallup | Qwest Corporation |
| 505-489- | Wireless | Albuquerque | Leap Wireless Intl DBA Cricket Comm |
| 505-490- | Wireless | Santa Fe | Cellco Partnership DBA Verizon Wireless |
| 505-492- | Wireless | Albuquerque | New Cingular Wireless PCS |
| 505-495- | Wireless | Ramah | Smith Bagley Inc. DBA Cellular One Of Ne Arizona |
| 505-500- | Wireless | Los Alamos | Sprint Spectrum L.p. |
| 505-501- | Wireless | Santa Fe | Sprint Spectrum L.p. |
| 505-503- | Wireless | Albuquerque | Cellco Partnership DBA Verizon Wireless |
| 505-504- | Landline | Albuquerque | Valu Tel Communications |
| 505-506- | Wireless | Albuquerque | Cellco Partnership DBA Verizon Wireless |
| 505-507- | Wireless | Albuquerque | T-mobile Usa |
| 505-508- | Landline | Albuquerque | Comcast Phone Of New Mexico |
| 505-510- | Landline | Estancia | Level 3 Communications |
| 505-514- | Landline | Albuquerque | Level 3 Communications |
| 505-515- | Landline | Albuquerque | Zayo Group LLC |
| 505-516- | Wireless | Farmington | T-mobile Usa |
| 505-529- | Wireless | Albuquerque | Usa Mobility Wireless |
| 505-530- | Wireless | Albuquerque | Usa Mobility Wireless |
| 505-540- | Wireless | Albuquerque | Usa Mobility Wireless |
| 505-550- | Wireless | Albuquerque | T-mobile Usa |
| 505-552- | Landline | Cubero | Qwest Corporation |
| 505-553- | Landline | Albuquerque | Cyber Mesa Computer Systems |
| 505-554- | Wireless | Albuquerque | Cellco Partnership DBA Verizon Wireless |
| 505-559- | Landline | Albuquerque | Qwest Corporation |
| 505-560- | Landline | Fence Lake | Zayo Group LLC |
| 505-561- | Wireless | Albuquerque | Usa Mobility Wireless |
| 505-563- | Landline | Albuquerque | Tw Telecom Of New Mexico LLC |
| 505-564- | Landline | Farmington | Qwest Corporation |
| 505-565- | Landline | Los Lunas | Qwest Corporation |
| 505-566- | Landline | Farmington | Qwest Corporation |
| 505-567- | Wireless | Gallup | Smith Bagley Inc. DBA Cellular One Of Ne Arizona |
| 505-569- | Landline | Belen | Cellco Partnership DBA Verizon Wireless |
| 505-570- | Wireless | Santa Fe | T-mobile Usa |
| 505-573- | Wireless | Albuquerque | T-mobile Usa |
| 505-577- | Wireless | Santa Fe | Sprint Spectrum L.p. |
| 505-579- | Landline | Embudo | Valor Telecom Tx,lp-nm #2 DBA Windstream Comm Sw |
| 505-583- | Landline | Ojo Caliente | Valor Telecom Tx,lp-nm #2 DBA Windstream Comm Sw |
| 505-591- | Landline | Ramah | Zayo Group LLC |
| 505-592- | Wireless | Farmington | Sprint Spectrum L.p. |
| 505-593- | Wireless | Gallup | Smith Bagley Inc. DBA Cellular One Of Ne Arizona |
| 505-594- | Landline | Ramah | Zayo Group LLC |
| 505-596- | Landline | Tijeras | Level 3 Communications |
| 505-598- | Landline | Kirtland | Qwest Corporation |
| 505-599- | Landline | Farmington | Qwest Corporation |
| 505-600- | Landline | Albuquerque | Onvoy |
| 505-603- | Wireless | Santa Fe | New Cingular Wireless PCS |
| 505-604- | Wireless | Albuquerque | Sprint Spectrum L.p. |
| 505-606- | Landline | Los Alamos | Qwest Corporation |
| 505-608- | Wireless | Farmington | Sprint Spectrum L.p. |
| 505-609- | Wireless | Farmington | New Cingular Wireless PCS |
| 505-610- | Wireless | Albuquerque | T-mobile Usa |
| 505-612- | Wireless | Shiprock | Smith Bagley Inc. DBA Cellular One Of Ne Arizona |
| 505-614- | Landline | Espanola | Mescalero Apache Telecom |
| 505-615- | Wireless | Albuquerque | T-mobile Usa |
| 505-617- | Wireless | Las Vegas | Plateau Telecommunications |
| 505-620- | Wireless | Albuquerque | T-mobile Usa |
| 505-629- | Landline | Santa Fe | Level 3 Communications |
| 505-632- | Landline | Bloomfield | Qwest Corporation |
| 505-633- | Landline | Albuquerque | Bandwidth.com Clec |
| 505-634- | Landline | Bloomfield | Qwest Corporation |
| 505-635- | Wireless | Farmington | Cellco Partnership DBA Verizon Wireless |
| 505-639- | Wireless | Albuquerque | Comcast Phone Of New Mexico |
| 505-652- | Wireless | Las Vegas | New Cingular Wireless PCS |
| 505-655- | Landline | Counselor | Navajo Comm Co Inc Nm DBA Navajo Comm Co Nm |
| 505-657- | Landline | Glorieta | Zayo Group LLC |
| 505-658- | Wireless | Grants | Bandwidth.com Clec |
| 505-659- | Wireless | Albuquerque | Leap Wireless Intl DBA Cricket Comm |
| 505-660- | Wireless | Santa Fe | Cellco Partnership DBA Verizon Wireless |
| 505-661- | Landline | Los Alamos | Qwest Corporation |
| 505-662- | Landline | Los Alamos | Qwest Corporation |
| 505-663- | Landline | Los Alamos | Qwest Corporation |
| 505-664- | Landline | Los Alamos | Qwest Corporation |
| 505-665- | Landline | Los Alamos | Qwest Corporation |
| 505-667- | Landline | Los Alamos | Qwest Corporation |
| 505-669- | Wireless | Santa Fe | Usa Mobility Wireless |
| 505-670- | Wireless | Santa Fe | Cellco Partnership DBA Verizon Wireless |
| 505-672- | Landline | Los Alamos | Qwest Corporation |
| 505-681- | Wireless | Albuquerque | Cellco Partnership DBA Verizon Wireless |
| 505-685- | Landline | Abiquiu | Valor Telecom Tx,lp-nm #2 DBA Windstream Comm Sw |
| 505-686- | Wireless | Farmington | Smith Bagley Inc. DBA Cellular One Of Ne Arizona |
| 505-688- | Wireless | Albuquerque | Sprint Spectrum L.p. |
| 505-689- | Landline | Trampas | Valor Telecom Tx,lp-nm #2 DBA Windstream Comm Sw |
| 505-690- | Wireless | Santa Fe | Cellco Partnership DBA Verizon Wireless |
| 505-692- | Wireless | Espanola | Sprint Spectrum L.p. |
| 505-695- | Wireless | Los Alamos | Sprint Spectrum L.p. |
| 505-696- | Landline | Shiprock | Navajo Comm Co Inc Nm DBA Navajo Comm Co Nm |
| 505-697- | Landline | Albuquerque | Qwest Corporation |
| 505-698- | Wireless | Albuquerque | American Messaging (am) |
| 505-699- | Wireless | Santa Fe | Cellco Partnership DBA Verizon Wireless |
| 505-701- | Wireless | Farmington | Smith Bagley Inc. DBA Cellular One Of Ne Arizona |
| 505-702- | Landline | Albuquerque | Fasttrack Communications |
| 505-705- | Wireless | Moriarty | Plateau Telecommunications |
| 505-709- | Wireless | Los Alamos | Cellco Partnership DBA Verizon Wireless |
| 505-710- | Wireless | Albuquerque | Sprint Spectrum L.p. |
| 505-712- | Wireless | Albuquerque | Leap Wireless Intl DBA Cricket Comm |
| 505-713- | Wireless | Gallup | Smith Bagley Inc. DBA Cellular One Of Ne Arizona |
| 505-715- | Landline | Albuquerque | Level 3 Communications |
| 505-716- | Landline | Farmington | Cellco Partnership DBA Verizon Wireless |
| 505-717- | Landline | Albuquerque | Neutral Tandem-new Mexico,llc |
| 505-718- | Wireless | Las Vegas | Sprint Spectrum L.p. |
| 505-720- | Wireless | Albuquerque | T-mobile Usa |
| 505-721- | Wireless | Gallup | Qwest Corporation |
| 505-722- | Landline | Gallup | Qwest Corporation |
| 505-723- | Landline | Shiprock | Navajo Comm Co Inc Nm DBA Navajo Comm Co Nm |
| 505-724- | Landline | Albuquerque | Qwest Corporation |
| 505-726- | Landline | Gallup | Qwest Corporation |
| 505-727- | Landline | Albuquerque | Qwest Corporation |
| 505-728- | Wireless | Gallup | Cellco Partnership DBA Verizon Wireless |
| 505-730- | Wireless | Albuquerque | T-mobile Usa |
| 505-731- | Landline | Cuba | Navajo Comm Co Inc Nm DBA Navajo Comm Co Nm |
| 505-732- | Landline | Tohatchi | Navajo Comm Co Inc Nm DBA Navajo Comm Co Nm |
| 505-733- | Landline | Tohatchi | Navajo Comm Co Inc Nm DBA Navajo Comm Co Nm |
| 505-735- | Landline | Tohatchi | Navajo Comm Co Inc Nm DBA Navajo Comm Co Nm |
| 505-747- | Landline | Espanola | Valor Telecom Tx,lp-nm #2 DBA Windstream Comm Sw |
| 505-750- | Landline | Albuquerque | Bandwidth.com Clec |
| 505-753- | Landline | Espanola | Valor Telecom Tx,lp-nm #2 DBA Windstream Comm Sw |
| 505-757- | Landline | Pecos | Centurytel Southwest Inc-nm DBA Centurylink |
| 505-761- | Landline | Albuquerque | Qwest Corporation |
| 505-764- | Landline | Albuquerque | Qwest Corporation |
| 505-765- | Landline | Albuquerque | Qwest Corporation |
| 505-766- | Landline | Albuquerque | Qwest Corporation |
| 505-767- | Landline | Albuquerque | Qwest Corporation |
| 505-768- | Landline | Albuquerque | Qwest Corporation |
| 505-771- | Landline | Bernalillo | Qwest Corporation |
| 505-775- | Landline | Ramah | Centurytel Southwest Inc-nm DBA Centurylink |
| 505-777- | Landline | Tohatchi | Navajo Comm Co Inc Nm DBA Navajo Comm Co Nm |
| 505-778- | Landline | Ramah | Centurytel Southwest Inc-nm DBA Centurylink |
| 505-780- | Wireless | Santa Fe | Sprint Spectrum L.p. |
| 505-782- | Landline | Ramah | Centurytel Southwest Inc-nm DBA Centurylink |
| 505-783- | Landline | Ramah | Centurytel Southwest Inc-nm DBA Centurylink |
| 505-786- | Landline | Thoreau | Navajo Comm Co Inc Nm DBA Navajo Comm Co Nm |
| 505-787- | Wireless | Farmington | New Cingular Wireless PCS |
| 505-788- | Landline | Fence Lake | Centurytel Southwest Inc-nm DBA Centurylink |
| 505-789- | Landline | Tohatchi | Navajo Comm Co Inc Nm DBA Navajo Comm Co Nm |
| 505-790- | Wireless | Albuquerque | American Messaging (am) |
| 505-792- | Landline | Albuquerque | Qwest Corporation |
| 505-793- | Wireless | Farmington | New Cingular Wireless PCS |
| 505-794- | Landline | Albuquerque | Brooks Fiber Communications Of New Mexico |
| 505-795- | Landline | Portales | Sprint Spectrum L.p. |
| 505-796- | Landline | Albuquerque | Qwest Corporation |
| 505-797- | Landline | Albuquerque | Qwest Corporation |
| 505-798- | Landline | Albuquerque | Qwest Corporation |
| 505-800- | Landline | Albuquerque | Zayo Group LLC |
| 505-801- | Wireless | Farmington | New Cingular Wireless PCS |
| 505-803- | Wireless | Albuquerque | Cellco Partnership DBA Verizon Wireless |
| 505-804- | Wireless | Albuquerque | Leap Wireless Intl DBA Cricket Comm |
| 505-806- | Landline | Ramah | Zayo Group LLC |
| 505-807- | Landline | Los Lunas | Zayo Group LLC |
| 505-809- | Wireless | Shiprock | Smith Bagley Inc. DBA Cellular One Of Ne Arizona |
| 505-814- | Wireless | Albuquerque | Zayo Group LLC |
| 505-816- | Landline | Albuquerque | Qwest Corporation |
| 505-818- | Wireless | Albuquerque | Leap Wireless Intl DBA Cricket Comm |
| 505-819- | Landline | Santa Fe | AT&T Local |
| 505-820- | Landline | Santa Fe | Qwest Corporation |
| 505-821- | Landline | Albuquerque | Qwest Corporation |
| 505-822- | Landline | Albuquerque | Qwest Corporation |
| 505-823- | Landline | Albuquerque | Qwest Corporation |
| 505-827- | Landline | Santa Fe | Qwest Corporation |
| 505-828- | Landline | Albuquerque | Qwest Corporation |
| 505-830- | Landline | Albuquerque | Qwest Corporation |
| 505-831- | Landline | Albuquerque | Qwest Corporation |
| 505-832- | Landline | Moriarty | Qwest Corporation |
| 505-833- | Landline | Albuquerque | Qwest Corporation |
| 505-835- | Wireless | Albuquerque | Zayo Group LLC |
| 505-836- | Landline | Albuquerque | Qwest Corporation |
| 505-837- | Landline | Albuquerque | Qwest Corporation |
| 505-839- | Landline | Albuquerque | Qwest Corporation |
| 505-841- | Landline | Albuquerque | Qwest Corporation |
| 505-842- | Landline | Albuquerque | Qwest Corporation |
| 505-843- | Landline | Albuquerque | Qwest Corporation |
| 505-844- | Landline | Albuquerque | Qwest Corporation |
| 505-845- | Landline | Albuquerque | Qwest Corporation |
| 505-846- | Landline | Albuquerque | Qwest Corporation |
| 505-847- | Landline | Mountainair | Qwest Corporation |
| 505-848- | Landline | Albuquerque | Qwest Corporation |
| 505-850- | Landline | Albuquerque | Qwest Corporation |
| 505-851- | Landline | Albuquerque | Qwest Corporation |
| 505-852- | Landline | Embudo | Valor Telecom Tx,lp-nm #2 DBA Windstream Comm Sw |
| 505-853- | Landline | Albuquerque | Qwest Corporation |
| 505-855- | Landline | Albuquerque | Qwest Corporation |
| 505-856- | Landline | Albuquerque | Qwest Corporation |
| 505-857- | Landline | Albuquerque | Qwest Corporation |
| 505-858- | Landline | Albuquerque | Qwest Corporation |
| 505-859- | Wireless | Belen | Cellco Partnership DBA Verizon Wireless |
| 505-860- | Wireless | Farmington | Cellco Partnership DBA Verizon Wireless |
| 505-861- | Landline | Belen | Qwest Corporation |
| 505-862- | Landline | Gallup | Qwest Corporation |
| 505-863- | Landline | Gallup | Qwest Corporation |
| 505-864- | Landline | Belen | Qwest Corporation |
| 505-865- | Landline | Los Lunas | Qwest Corporation |
| 505-866- | Landline | Los Lunas | Qwest Corporation |
| 505-867- | Landline | Bernalillo | Qwest Corporation |
| 505-869- | Landline | Los Lunas | Qwest Corporation |
| 505-870- | Wireless | Gallup | Cellco Partnership DBA Verizon Wireless |
| 505-871- | Landline | Ramah | Zayo Group LLC |
| 505-872- | Landline | Albuquerque | Qwest Corporation |
| 505-873- | Landline | Albuquerque | Qwest Corporation |
| 505-875- | Landline | Albuquerque | Qwest Corporation |
| 505-876- | Landline | Grants | Qwest Corporation |
| 505-877- | Landline | Albuquerque | Qwest Corporation |
| 505-878- | Landline | Albuquerque | Qwest Corporation |
| 505-879- | Wireless | Gallup | Cellco Partnership DBA Verizon Wireless |
| 505-880- | Landline | Albuquerque | Qwest Corporation |
| 505-881- | Landline | Albuquerque | Qwest Corporation |
| 505-883- | Landline | Albuquerque | Qwest Corporation |
| 505-884- | Landline | Albuquerque | Qwest Corporation |
| 505-886- | Landline | Moriarty | Level 3 Communications |
| 505-888- | Landline | Albuquerque | Qwest Corporation |
| 505-889- | Landline | Albuquerque | Qwest Corporation |
| 505-890- | Landline | Albuquerque | Qwest Corporation |
| 505-891- | Landline | Albuquerque | Qwest Corporation |
| 505-892- | Landline | Albuquerque | Qwest Corporation |
| 505-893- | Landline | Albuquerque | Qwest Corporation |
| 505-896- | Landline | Albuquerque | Qwest Corporation |
| 505-897- | Landline | Albuquerque | Qwest Corporation |
| 505-898- | Landline | Albuquerque | Qwest Corporation |
| 505-899- | Landline | Albuquerque | Qwest Corporation |
| 505-901- | Wireless | Espanola | T-mobile Usa |
| 505-903- | Wireless | Albuquerque | Cellco Partnership DBA Verizon Wireless |
| 505-905- | Landline | Gallup | Sacred Wind Communications |
| 505-906- | Wireless | Gallup | Sprint Spectrum L.p. |
| 505-907- | Wireless | Albuquerque | Leap Wireless Intl DBA Cricket Comm |
| 505-908- | Wireless | Albuquerque | Cellco Partnership DBA Verizon Wireless |
| 505-913- | Wireless | Santa Fe | Sprint Spectrum L.p. |
| 505-916- | Wireless | Los Lunas | Comcast Phone Of New Mexico |
| 505-917- | Wireless | Albuquerque | Cellco Partnership DBA Verizon Wireless |
| 505-918- | Wireless | Albuquerque | New Cingular Wireless PCS |
| 505-919- | Landline | Santa Fe | Mescalero Apache Telecom |
| 505-920- | Wireless | Santa Fe | T-mobile Usa |
| 505-922- | Landline | Albuquerque | Qwest Corporation |
| 505-923- | Landline | Albuquerque | Tw Telecom Of New Mexico LLC |
| 505-924- | Landline | Albuquerque | Qwest Corporation |
| 505-925- | Landline | Albuquerque | Qwest Corporation |
| 505-926- | Landline | Cedar Crest | Level 3 Communications |
| 505-927- | Wireless | Espanola | Cellco Partnership DBA Verizon Wireless |
| 505-929- | Wireless | Espanola | New Cingular Wireless PCS |
| 505-930- | Wireless | Santa Fe | T-mobile Usa |
| 505-931- | Wireless | Albuquerque | Telebeeper Of New Mexico |
| 505-933- | Wireless | Albuquerque | Cellco Partnership DBA Verizon Wireless |
| 505-934- | Wireless | Albuquerque | Cellco Partnership DBA Verizon Wireless |
| 505-938- | Landline | Albuquerque | Tw Telecom Of New Mexico LLC |
| 505-939- | Wireless | Albuquerque | Telebeeper Of New Mexico |
| 505-943- | Landline | Waterflow | Navajo Comm Co Inc Nm DBA Navajo Comm Co Nm |
| 505-944- | Landline | Albuquerque | Tw Telecom Of New Mexico LLC |
| 505-946- | Landline | Santa Fe | Qwest Corporation |
| 505-947- | Wireless | Farmington | New Cingular Wireless PCS |
| 505-948- | Wireless | Albuquerque | Cellco Partnership DBA Verizon Wireless |
| 505-949- | Wireless | Albuquerque | Contact New Mexico |
| 505-951- | Wireless | Albuquerque | Contact New Mexico |
| 505-954- | Landline | Santa Fe | Qwest Corporation |
| 505-955- | Landline | Santa Fe | Qwest Corporation |
| 505-960- | Landline | Farmington | Sacred Wind Communications |
| 505-962- | Landline | Albuquerque | Qwest Corporation |
| 505-966- | Landline | Belen | Qwest Corporation |
| 505-967- | Wireless | Albuquerque | Leap Wireless Intl DBA Cricket Comm |
| 505-968- | Wireless | Albuquerque | Contact New Mexico |
| 505-969- | Wireless | Albuquerque | Contact New Mexico |
| 505-971- | Wireless | Albuquerque | Contact New Mexico |
| 505-972- | Landline | Grants | Sacred Wind Communications |
| 505-974- | Wireless | Albuquerque | Cellco Partnership DBA Verizon Wireless |
| 505-975- | Wireless | Albuquerque | Sprint Spectrum L.p. |
| 505-977- | Wireless | Albuquerque | Cellco Partnership DBA Verizon Wireless |
| 505-978- | Wireless | Albuquerque | American Messaging (am) |
| 505-979- | Wireless | Gallup | New Cingular Wireless PCS |
| 505-980- | Wireless | Albuquerque | Cellco Partnership DBA Verizon Wireless |
| 505-982- | Landline | Santa Fe | Qwest Corporation |
| 505-983- | Landline | Santa Fe | Qwest Corporation |
| 505-984- | Landline | Santa Fe | Qwest Corporation |
| 505-986- | Landline | Santa Fe | Qwest Corporation |
| 505-988- | Landline | Santa Fe | Qwest Corporation |
| 505-989- | Landline | Santa Fe | Qwest Corporation |
| 505-990- | Landline | Albuquerque | Ymax Communications Corp. |
| 505-991- | Wireless | Albuquerque | Sprint Spectrum L.p. |
| 505-992- | Landline | Santa Fe | Qwest Corporation |
| 505-994- | Landline | Albuquerque | Qwest Corporation |
| 505-995- | Landline | Santa Fe | Qwest Corporation |
| 505-996- | Wireless | Los Alamos | Usa Mobility Wireless |
| 505-998- | Landline | Albuquerque | Tw Telecom Of New Mexico LLC |
| 505-999- | Landline | Albuquerque | Qwest Corporation |